Djokovic cruises past Isner in London
World No. 1 Novak Djokovic saw out a comfortable 6-4, 6-3 win over John Isner at the ATP Finals in London.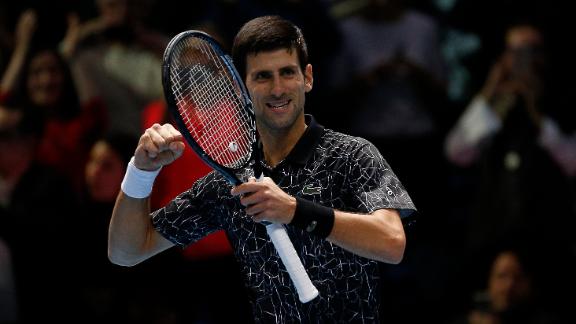 Zverev beats Cilic in straight sets
Germany's Alexander Zverev won two tie breaks to defeat Croatia's Marin Cilic 7-6(5), 7-6(1) in their opening match at the ATP Finals.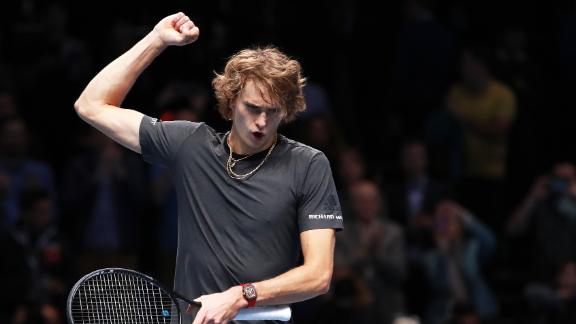 Watch: Best of World Tour Finals
Federer praises 'great fighter' Nishikori
Roger Federer lauded Kei Nishikori, after the Japanese player beat the Swiss at the ATP Finals in London.
Nishikori stuns Federer at ATP Finals
Kei Nishikori upset Roger Federer 7-6(4) 6-3 in their round-robin opener of the ATP Finals in London.
Anderson defeats Thiem in London
Kevin Anderson opened the ATP Finals with a 6-3, 7-6 (10) win over Dominic Thiem.
Federer: I'm focused more on winning ATP Finals than 100th title
Roger Federer hailed Novak Djokovic's determination to rise back to the top after his injury and insists he wants to win the ATP Finals because of the tournament's prestige.