Editor's note: Russell Westbrook's stats through March 27.
Can Russell Westbrook average a triple-double for a full season? In 1961-62, Oscar Robertson became the only player in NBA history to achieve the feat when he posted 41 of his record 181 triple-doubles.
If Westbrook plays in the Thunder's 9 remaining games, he needs to average 5.8 rebounds and 6.9 assists to finish with a triple-double average.
Follow along as we track the Thunder guard's triple-double pursuit down the stretch:
What are the odds?
ESPN NBA Insider Kevin Pelton's projection system calculates Westbrook's chances. As the triple-doubles pile up, Westbrook's chances will be updated here: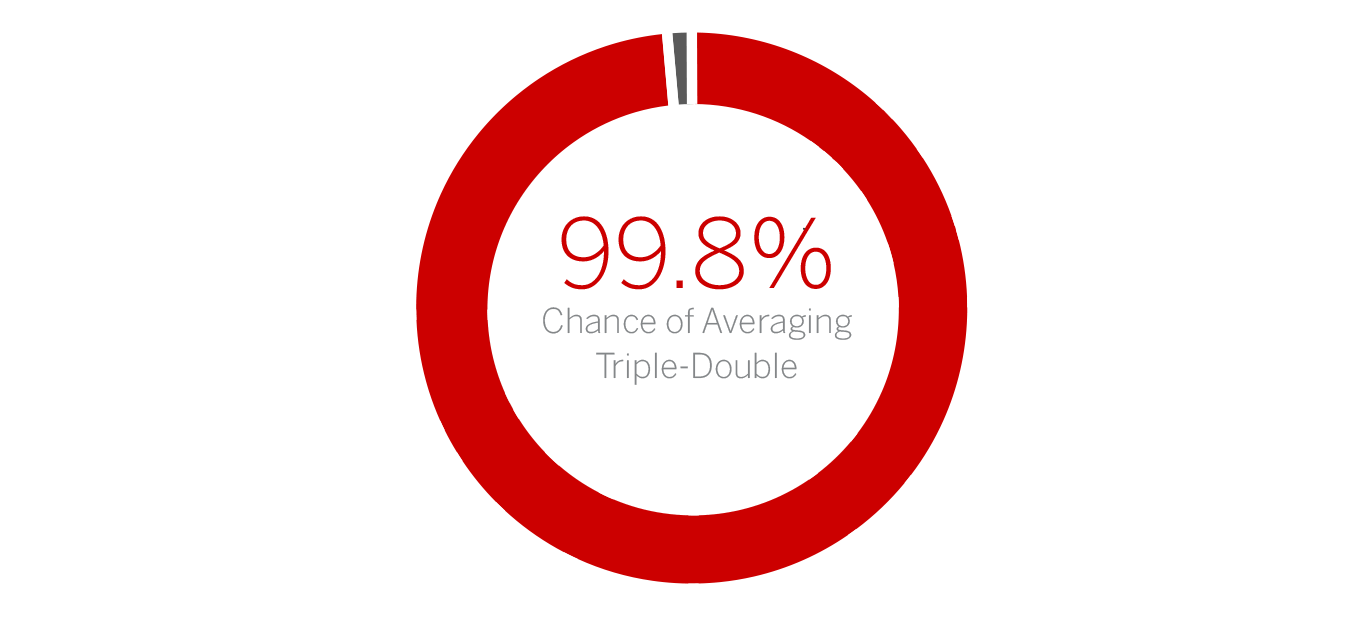 For more background from Kevin Pelton, click here.
---
How many will Russ get?
Westbrook needs 41 triple-doubles this season to match Robertson's total for 1961-62. He has 37 triple-doubles through 73 games.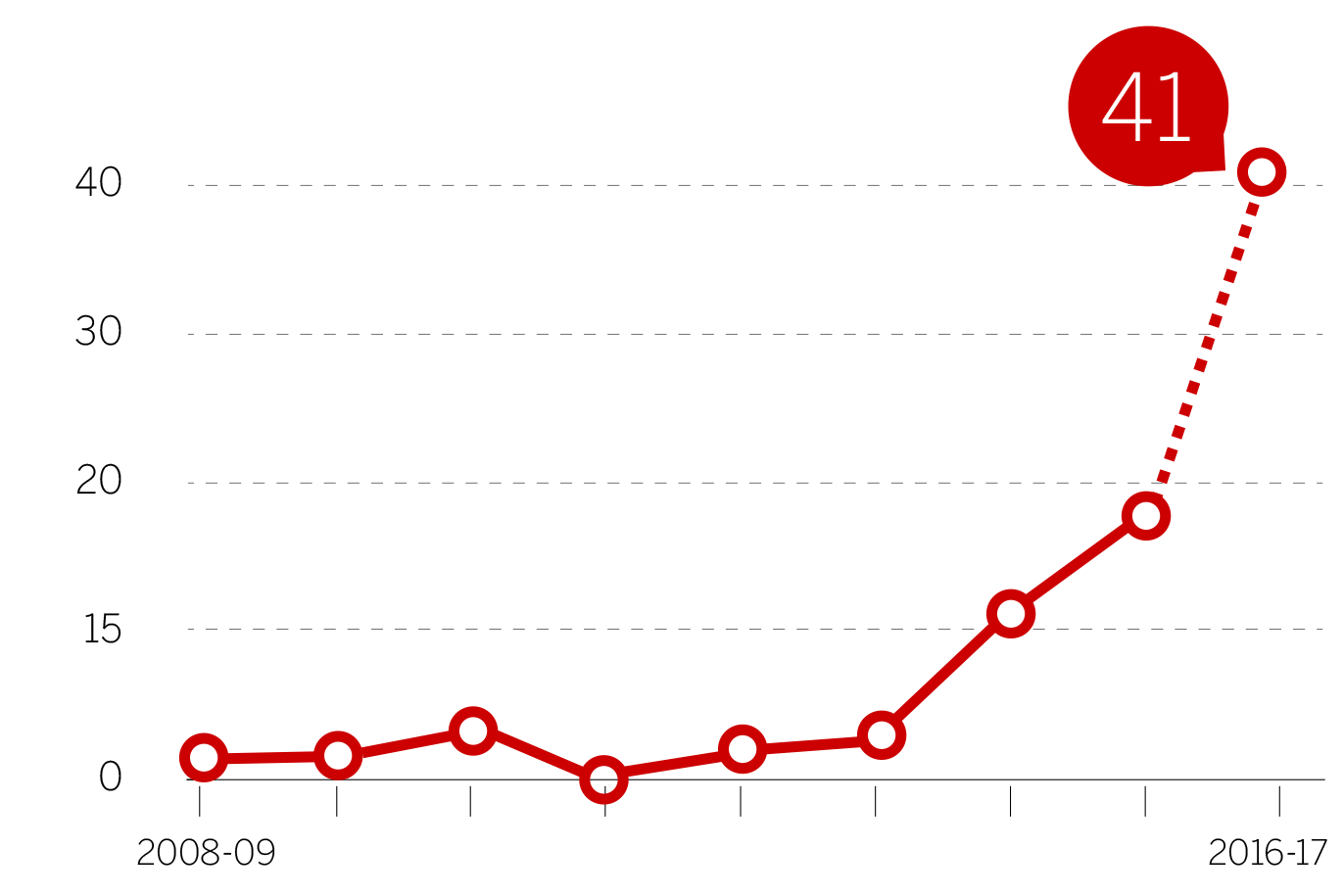 ---
Westbrook's triple-doubles a winning play?
When Westbrook posts a triple-double, the Thunder tend to win. Check out the win percentages, which show OKC benefits from Russ being Russ: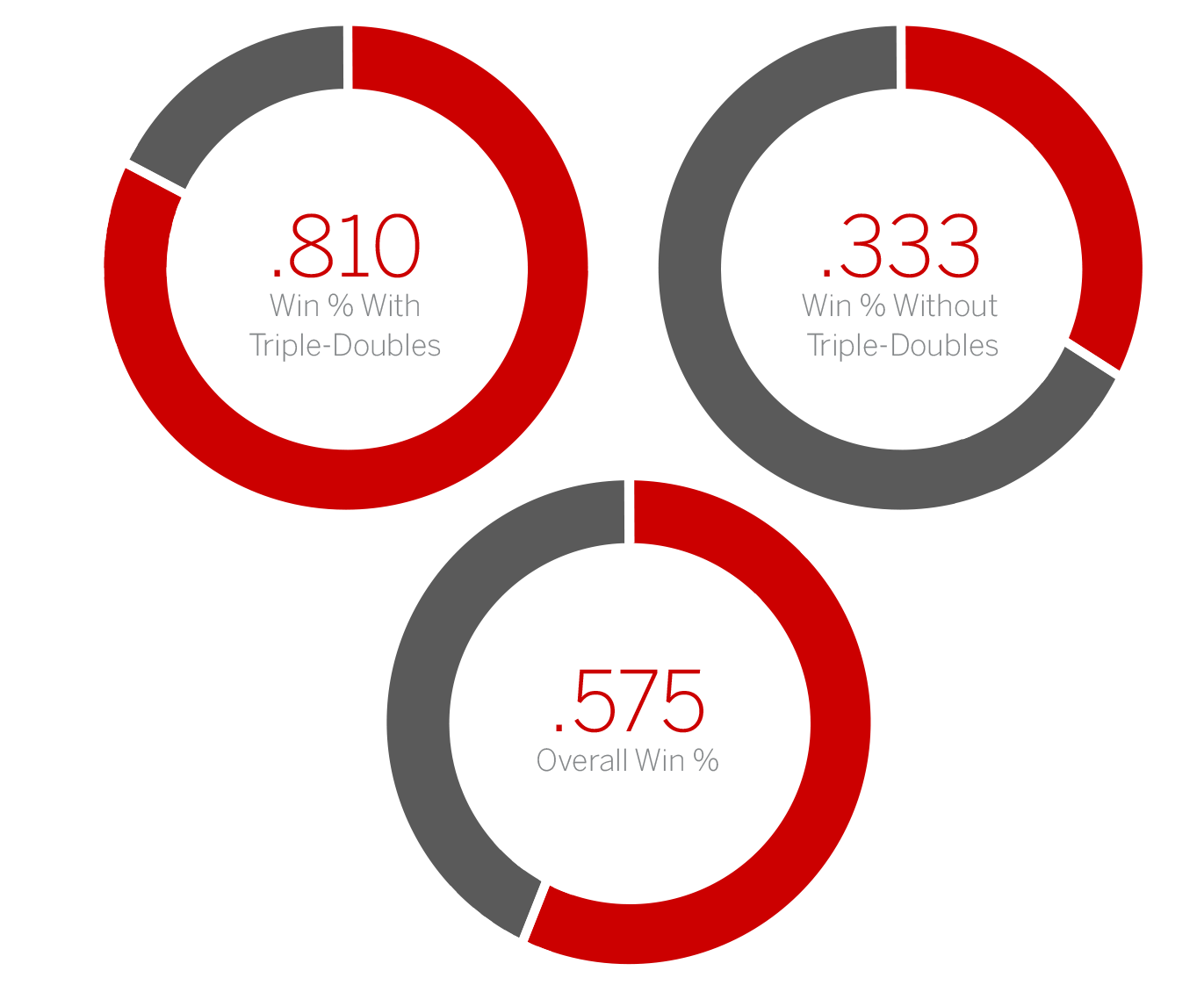 ---
Charting Russ and Oscar
We're putting Westbrook's up-to-date numbers at this point of the 2016-17 season up against Robertson's numbers at the same point of the 1961-62 season: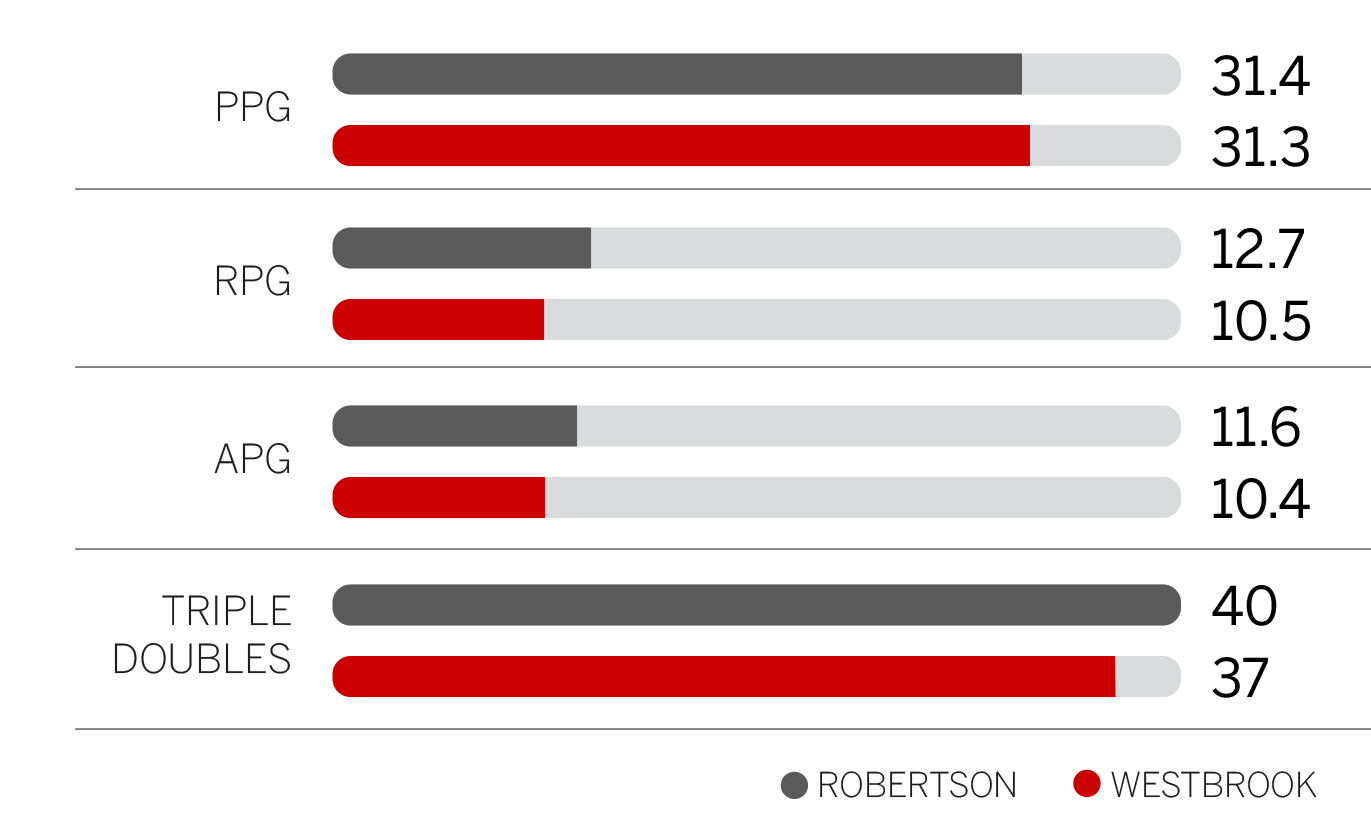 ---
Credit: Information from the Elias Sports Bureau was used for the Westbrook versus Robertson comparison.