Now
NBA on ESPN
@ESPNNBA
Shaq went there ... 😬 pic.twitter.com/C1jlcasqmr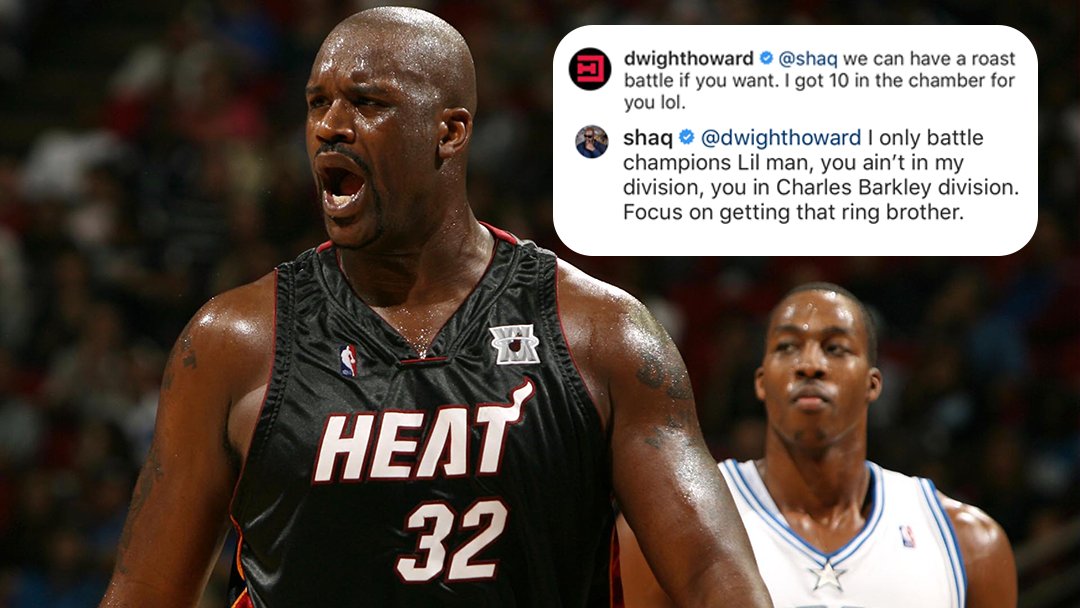 Brian Windhorst
@WindhorstESPN

Anthony Davis has signed with agent Rich Paul of Klutch Sports
Rachel Nichols
@Rachel__Nichols
Jimmy Butler, CJ McCollum and Kevin Durant with some Saturday Night entertainment on IG pic.twitter.com/e8tMiaNP7R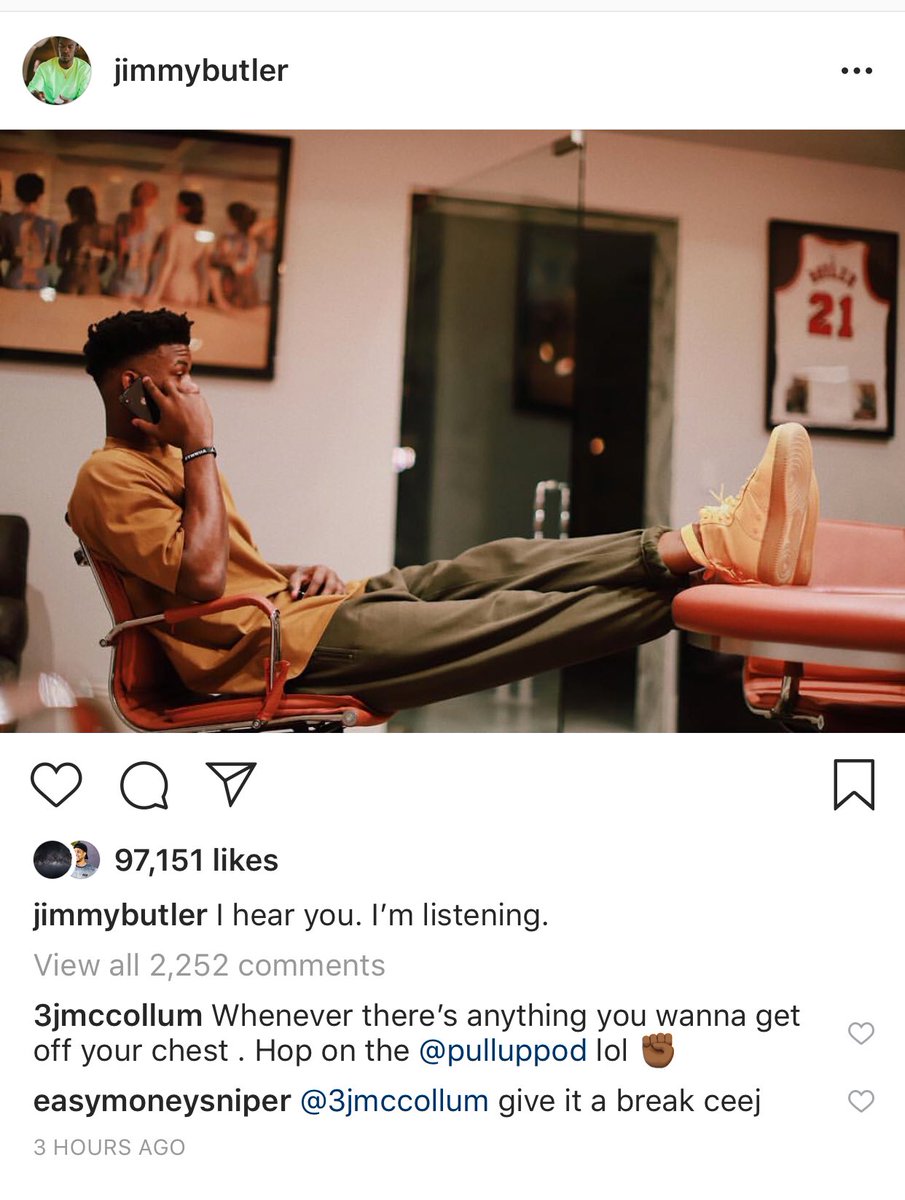 NBA on ESPN
@ESPNNBA
Let's check in on Jimmy Butler ... (via @JimmyButler) pic.twitter.com/s19CtAzcC2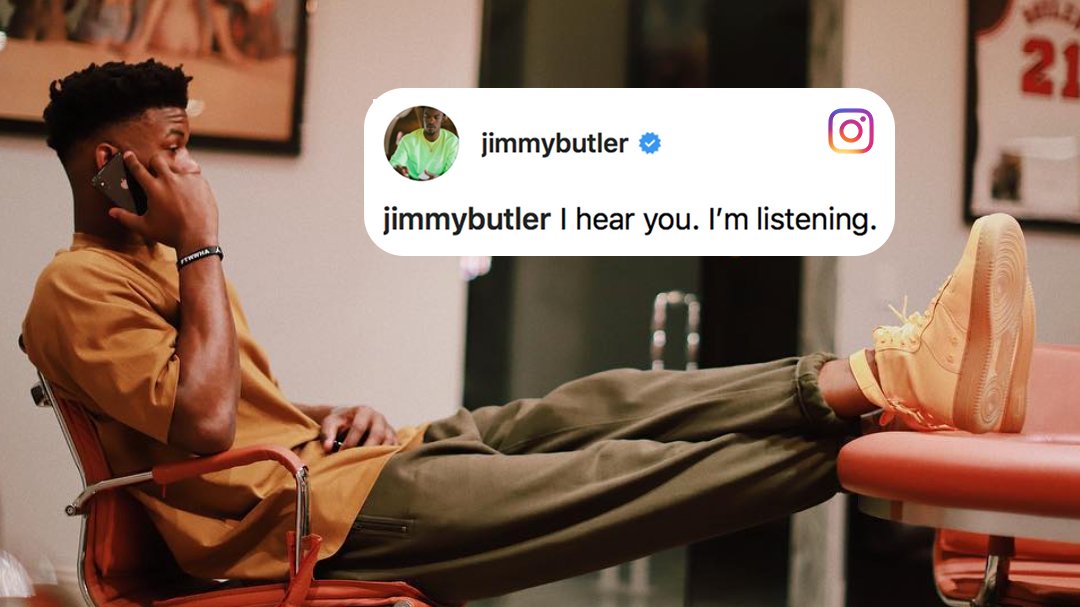 NBA on ESPN
@ESPNNBA
.@KarlTowns is happy to be staying with the T-Wolves. pic.twitter.com/UwlhvakaEd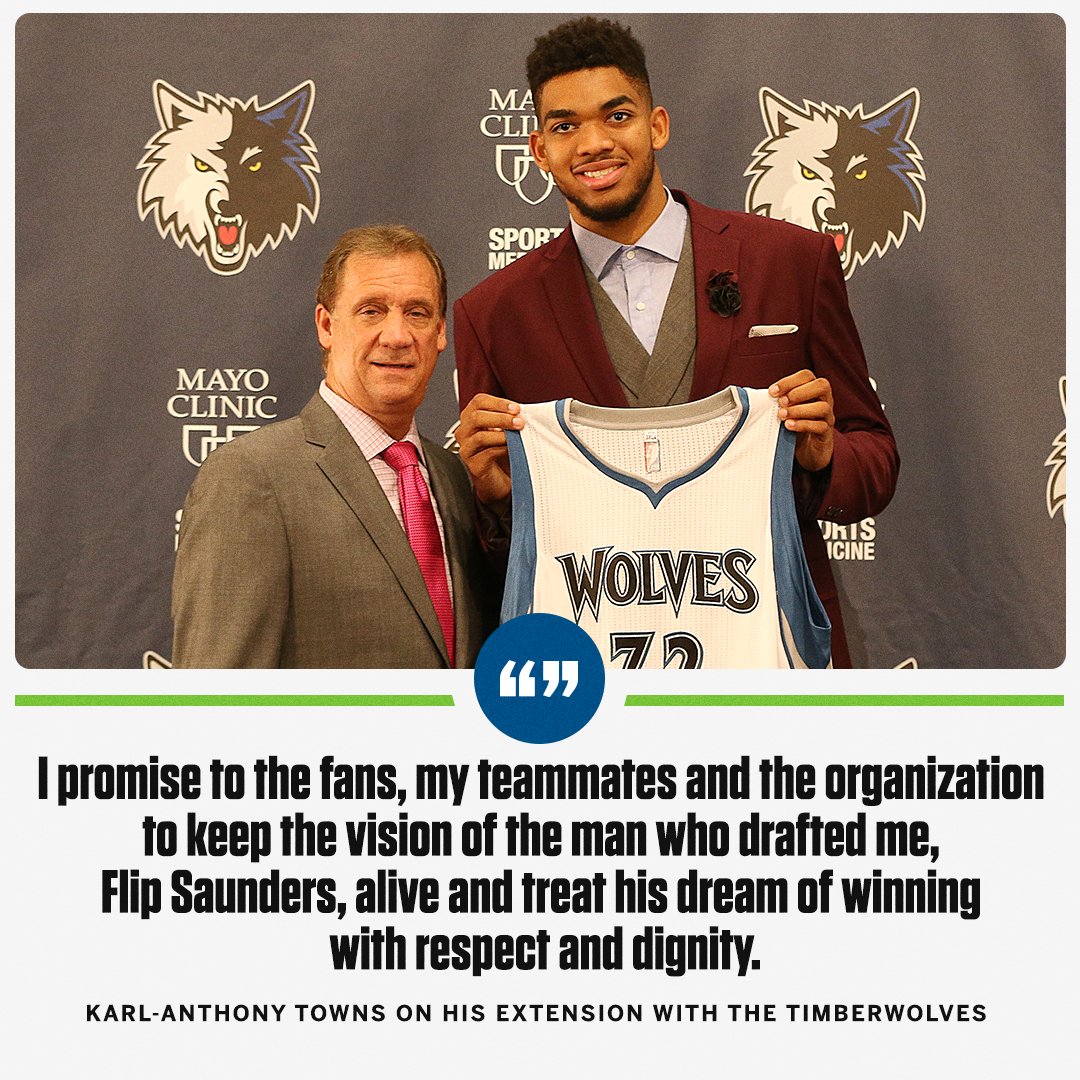 NBA on ESPN
@ESPNNBA
5 years, $190M for @KarlTowns. pic.twitter.com/2flJf7ouog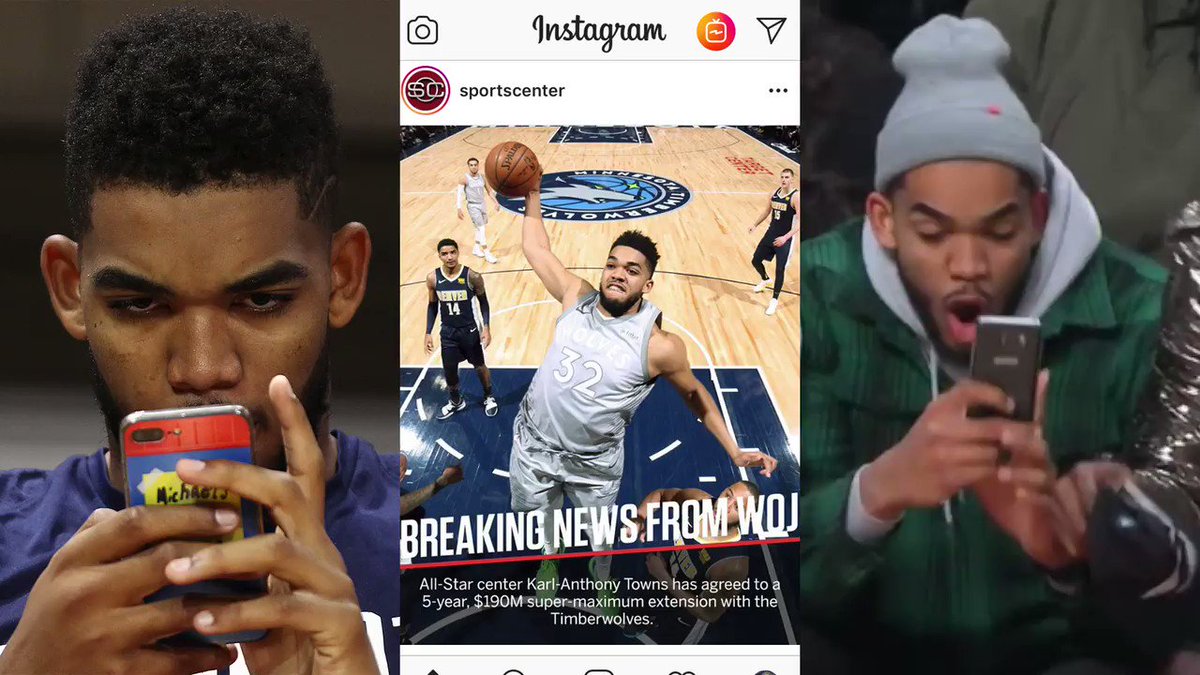 Bobby Marks
ESPN
Minnesota is sitting right at $119M in salary for next season which takes into account the $19.8M Jimmy Butler player option. The salary cap is projected to be $109M. The Timberwolves now have $55M (could increase to $60M) commited to Towns and Andrew Wiggins in 2019-20.
NBA on ESPN
@ESPNNBA
Karl-Anthony Towns is staying in Minnesota after agreeing to a 5-year, $190M super-max extension, per @wojespn. es.pn/2DpfBWZ
Bobby Marks
ESPN
The cap hit on the Karl-Anthony Towns rookie max extension is: $27.25M, $29.43M, $31.61M, $33.79M and $35.97M. Towns will be subject to the poison pill restriction this season and the extension will begin in 2019-20. For trade purposes, $7.8M (last year of his rookie contract) is used for outgoing salary and $27.6M (the average of the current salary and max extension) for the purposes of determine incoming salary. The total salary could increase to $190M if Towns earns All-NBA, MVP or Defensive Player of the Year this season. The cap hit in 2019-20 would be $32.7M if he earned one of the honors.
Kevin Van Valkenburg
@KVanValkenburg
Something about seeing the Griz in those throwback (to 1995) unis fills me with joy. twitter.com/brooksnuanez/s…
Kevin Durant
@KDTrey5
Watching the Fantasy Experience teams put the work in...thanks @lyft for getting everyone to the events this weeken… twitter.com/i/web/status/1…
Kevin Durant
@KDTrey5
Cool getting to meet some #DubNation @CitiPrivatePass cardmembers at my Fantasy Experience today #CloserToPro pic.twitter.com/ek3Ubf9T5L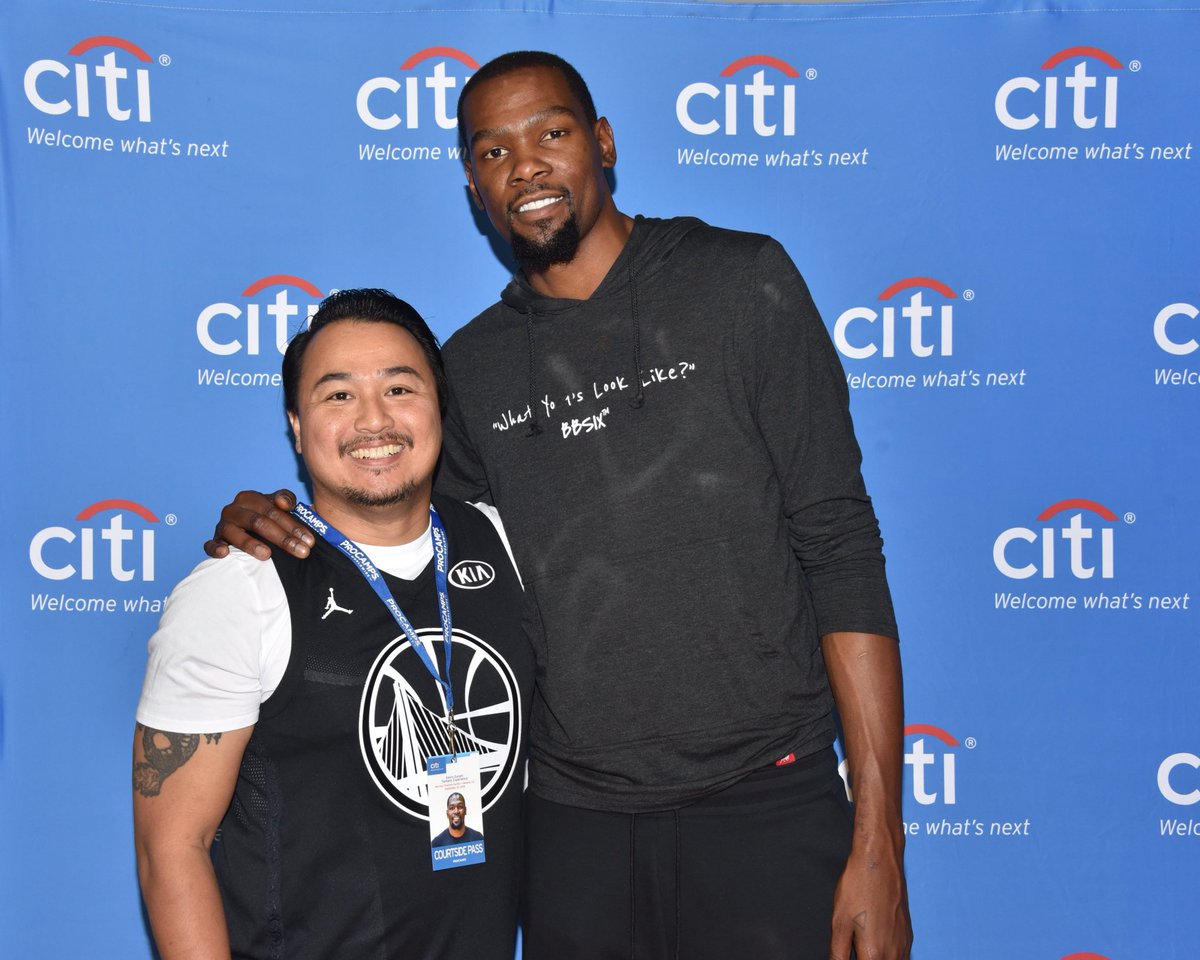 The Undefeated
@TheUndefeated
🏀 @Morehouse's Tyrius Walker signs w/Knicks, one step closer to his NBA dream. undf.td/2lQ9csd pic.twitter.com/u9xaCFYG9a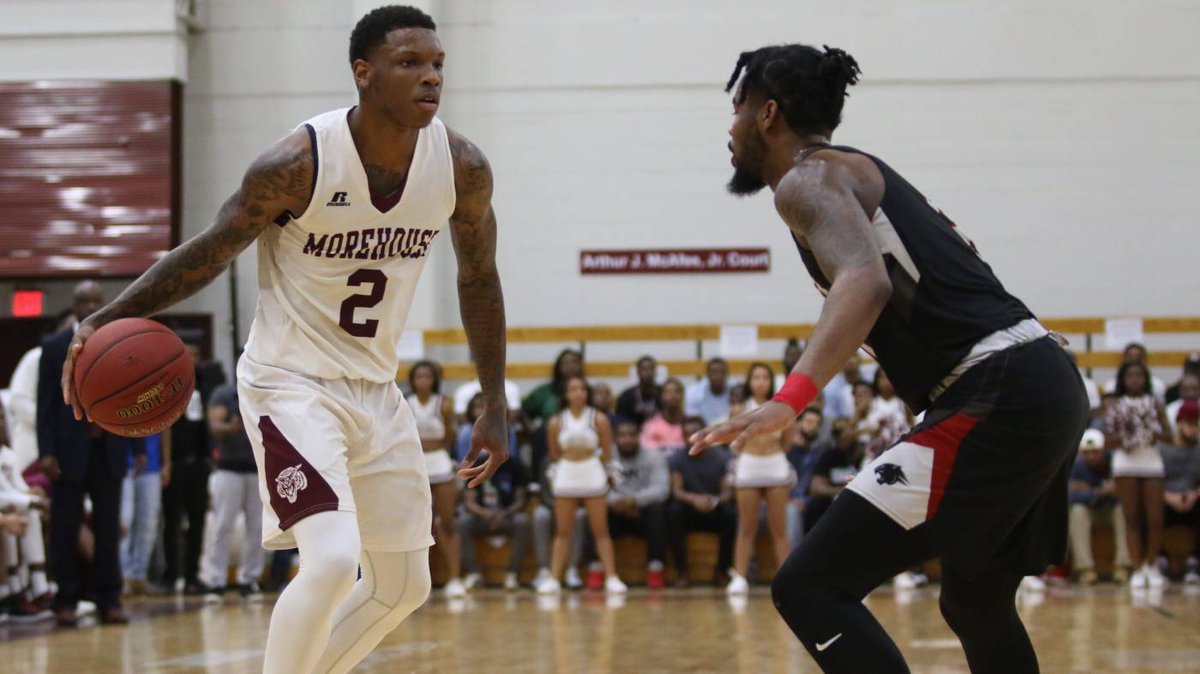 Marc J. Spears
The Undefeated
The Sacramento Kings have waived center Deyonta Davis.