Points
17

PTS

6/13

FG

3/4

FT
24

PTS

9/14

FG

2/3

FT
Rebounds

10

REB

8

DREB

2

OREB
8

REB

6

DREB

2

OREB
Assists

3

AST

5

TO

25

MIN
7

AST

1

TO

26

MIN
Field Goal %

Three Point %

Turnovers

Rebounds
Capacity: 19,441
Rodney Mott, Brett Nansel, Scott Twardoski
| | 1 | 2 | 3 | 4 | T |
| --- | --- | --- | --- | --- | --- |
| Maccabi | 21 | 26 | 23 | 11 | 81 |
| Trail Blazers | 41 | 35 | 28 | 25 | 129 |
0.0 - 4th Quarter
End of Game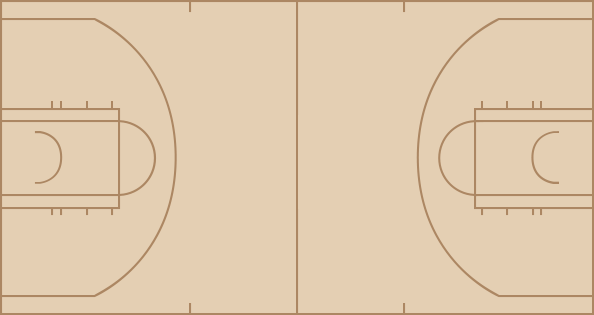 Steph Curry exits with an ankle injury and Kevin Durant finds his groove, scoring 15 of his 37 points in the fourth quarter of the Warriors' win.

Kevin Durant says he needs to be more aggressive with Steph Curry out of the lineup, as he becomes the team's primary source of offense.

Draymond Green explains that he stepped up when the team needed him in the Warriors' win vs. the Spurs, but he doesn't think of it as taking over the game because that is Kevin Durant's "job."
2017-2018 Northwest Standings