Points
43

PTS

16/29

FG

7/8

FT
32

PTS

12/24

FG

8/9

FT
Rebounds

16

REB

11

DREB

5

OREB
10

REB

8

DREB

2

OREB
Assists
6

AST

4

TO

53

MIN
7

AST

1

TO

43

MIN
Field Goal %

Three Point %

Turnovers

Rebounds
Attendance: 18,581
100%
Capacity: 18,581
Referees:
Jason Phillips, Gary Zielinski, Brent Barnaky
Damian Lillard had a career-high 43 points, including 16 after regulation, and the Portland Trail Blazers handed the San Antonio Spurs their second straight defeat in triple overtime, rallying for a 129-119 victory Friday night.
| | 1 | 2 | 3 | 4 | OT | T |
| --- | --- | --- | --- | --- | --- | --- |
| Trail Blazers | 17 | 27 | 25 | 28 | 32 | 129 |
| Spurs | 20 | 26 | 28 | 23 | 22 | 119 |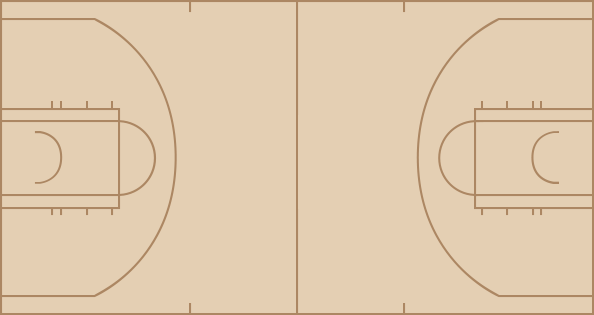 Trail Blazers
The Spurs have lost 3 overtime games in the last 7 days alone, and they are riding their vets in those games. Both Tim Duncan and Manu Ginobili have struggled while playing nearly a game worth of minutes in those overtime periods.

At 38 years old, Tim Duncan has now played at least 43 minutes in consecutive games.He's the first player age 38 or older to do that since Michael Jordan did it with the Wizards in April of 2003.

Damian Lillard (POR): scored 9 points in the 3rd overtime period on Friday...That's the most points scored in the 3rd overtime period since Russell Westbrook scored 13 against the Nets on Dec. 1, 2010.

The Spurs are 0-4 in overtime games this season...They were 9-4 in overtime games in the previous 3 seasons combined.

Damian Lillard turned it on in the 4th quarter and overtime.

Not only was Lillard making his jump shots, he also found success attacking the basket, scoring 14 points on drives. He entered the game scoring 5.7 drive points per game, tied for the 13th-best rate in the league.

Tim Duncan scored a season-high 32 points, including 18 on post-up plays. Duncan entered the game averaging 3.6 post-up points per game, his fewest such points in the last 10 seasons.

Damian Lillard scored a career-high 43 points, 26 of which came after the 3rd quarter. Lillard made 6-of-11 pull-up jumpers during that span, including 2 shots that sent the game into overtimes.- Lillard scored 15 clutch-time points Friday, his most in a game this season.

FROM ELIAS: The Spurs are the 1st team since the Baltimore Bullets in Dec. 1951 to play consecutive 3-OT games

From Elias: Damian Lillard has scored at least 20 points in each of his 9 career games against the Spurs.Only four players have ever began their career with more consecutive 20-point games against the Spurs (Michael Jordan, Kevin Durant, Bob Lanier and John Drew).