Now
Buster Olney
@Buster_ESPN
Oakland within one game of the Astros in the AL West. fangraphs.com/standings/play… A one-game wildcard between the Yanke… twitter.com/i/web/status/1…
Coley Harvey
ESPN Staff Writer
J.A. Happ was asked if he's been motivated by being involved in a playoff race since the trade: "It's motivating to pitch in Yankee Stadium; to be on this team, to be in a pennant race."
Coley Harvey
ESPN Staff Writer
J.A. Happ continues to impress in pinstripes, collecting his third win in as many starts since being traded to New York. His seven-inning one-hitter helped push the Yankees to Tuesday night's 4-1 win over the Rays. Miguel Andujar keeps crushing the ball, picking up two doubles, including one that led to a key insurance run. Aroldis Chapman: 31 saves.
Stephen A Smith
@stephenasmith

After Dark Podcast - It's time for the @Yankees to give up on the division. es.pn/2OxqCWP pic.twitter.com/M0k2RHc9G6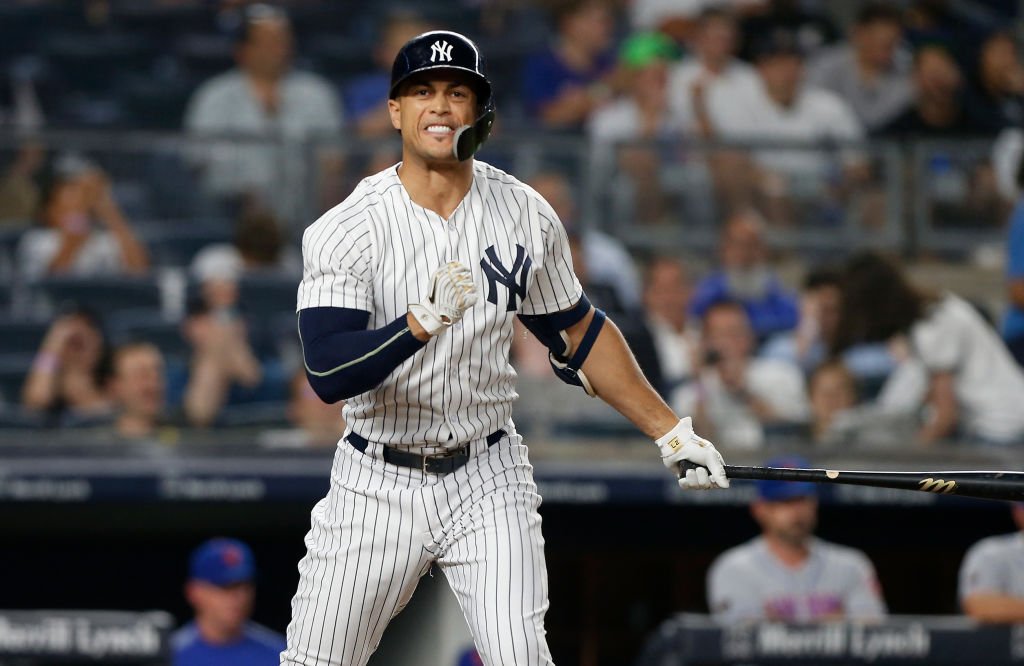 Jesse Rogers
ESPN Staff Writer
Watch Ben Zobrist talk about the conversation he had with umpire Phil Cuzzi about a bad strike 3 call before getting kicked out on Tuesday. Eventually, he told Cuzzi "that's why we want an electronic zone" which got him tossed.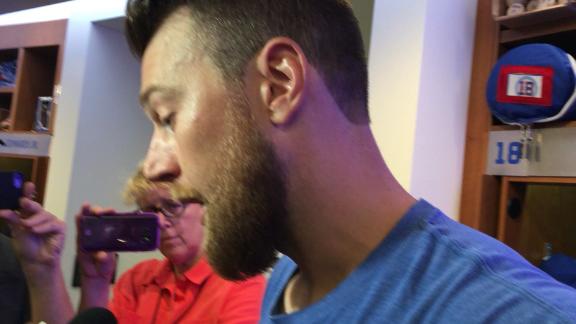 Buster Olney
@Buster_ESPN
The sequence of events leading up to the ejection of the two Cubs today, punctuated by Ben Zobrist's comment to the… twitter.com/i/web/status/1…
Marly Rivera
ESPN Writer
Robinson Canó is back in the Mariners lineup tonight, hitting second and playing first base. He has never played first base in an MLB regular-season game. Canó was reinstated today after serving an 80-game suspension for violating baseball's joint drug agreement.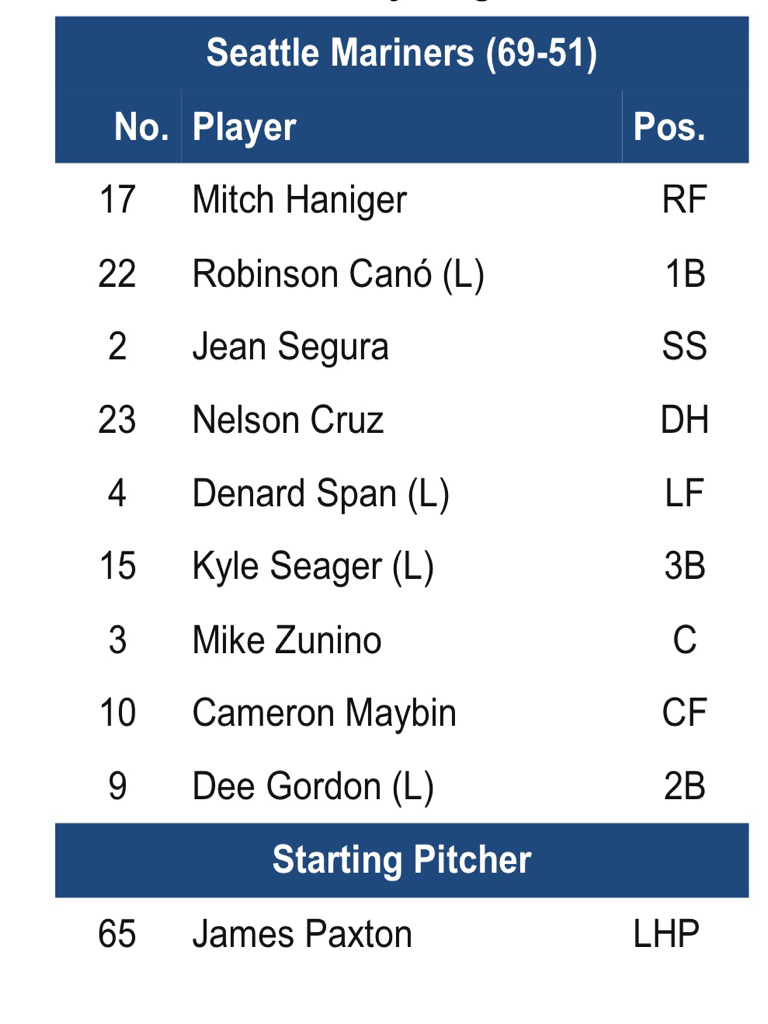 Jesse Rogers
ESPN Staff Writer
Ben Zobrist was kicked out of the game between the bottom of the 8th and top of the 9th innings as he engaged home plate umpire Phil Cuzzi after Zobrist was being replaced in the lineup anyway. The two seemed to have a calm discussion but Zobrist was ejected anyway. He was on the end of a seemingly bad strike 3 call in the bottom of the 6th inning, where his manager was thrown out during the ensuing argument. Cuzzi also called a similar outside strike 3 pitch on Kyle Schwarber in the 7th.
Jesse Rogers
ESPN Staff Writer
Joe Maddon was kicked out of the game by home plate umpire Phil Cuzzi after coming to the defense of Ben Zobrist who was upset with a strike 3 call in the 6th inning. Maddon got his money's worth after Zobrist threw his bat down as the pitch by Jhoulys Chacin looked outside. Zobrist survived the argument but Maddon did not. It was Maddon's third ejection this season.
Coley Harvey
ESPN Staff Writer
Gary Sánchez says he hasn't really felt pain from his groin injury since the week after he re-aggravated it on July 23. He still hasn't run with 100 percent effort on the field yet, nor has he hit on a field yet. While he says he's feeling good right now, he contends the real tests will come when he's actually in a game situations (i.e., having to beat out a ground ball).
Coley Harvey
ESPN Staff Writer
Of his DL stint, CC Sabathia says he told Aaron Boone he could've pushed through his next start, but he could tell he probably would've been down for the one that came after that. Feels this is good timing. The inflammation in his right knee really flared up in the past two starts, Sabathia said. Today, it feels better and the swelling is down. He'll likely play catch tomorrow.
Coley Harvey
ESPN Staff Writer
Didi Gregorius will be hitting cleanup, and Neil Walker is back in right tonight as the Yankees open with the Rays: Gardner LF Stanton DH Hicks CF Gregorius SS Andújar 3B Bird 1B Torres 2B Walker RF Romine C Happ SP
Rick Sutcliffe
@Sut_ESPN

Boarding plane to Philly. @RedSox at @Phillies @espn tomorrow night! Had same 2 teams 2 weeks ago and the games wer… twitter.com/i/web/status/1…