Marlins
MLB
Marlins
MLB
Marlins
MLB
Will Stanton reach 60 homers?
With three series remaining, he is four homers away from the milestone.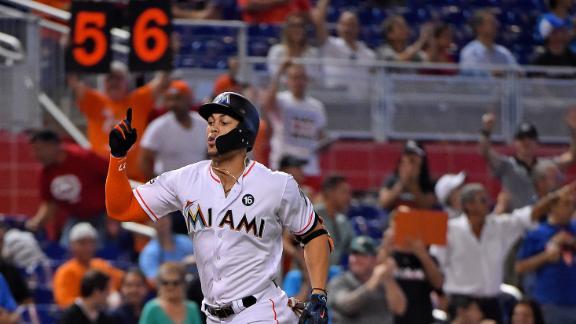 Dodgers
MLB
Dodgers
MLB
Cubs
MLB
Bryant crushes 2-run HR to lift Cubs in 10th.
Kris Bryant mashes his 28th dinger of the year to put the Cubs ahead of the Brewers and drop Chicago's magic number to six.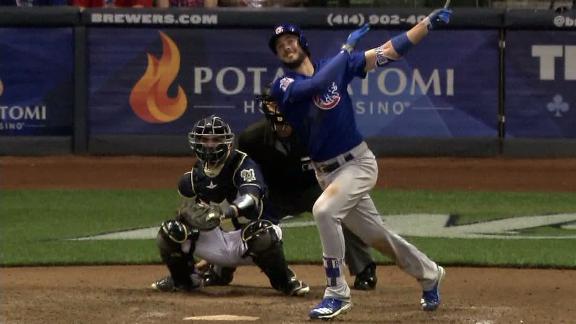 Nationals
MLB
Zimmerman launches 34th homer of season.
Ryan Zimmerman sets a new career high with a solo shot in the second inning.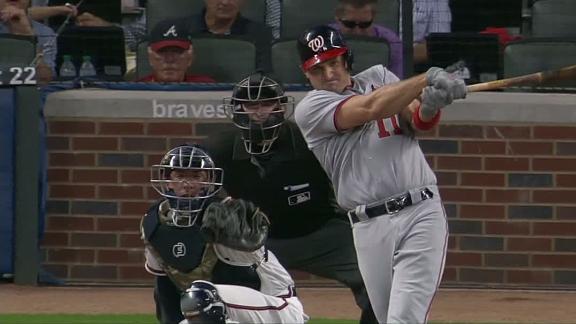 Red Sox
MLB
Red Sox
MLB
Red Sox
MLB
Sale joins elite company.
Chris Sale reaches a historic milestone by registering 300 strikeouts in a single season. The last American League pitcher to do so was Boston's Pedro Martinez in 1999.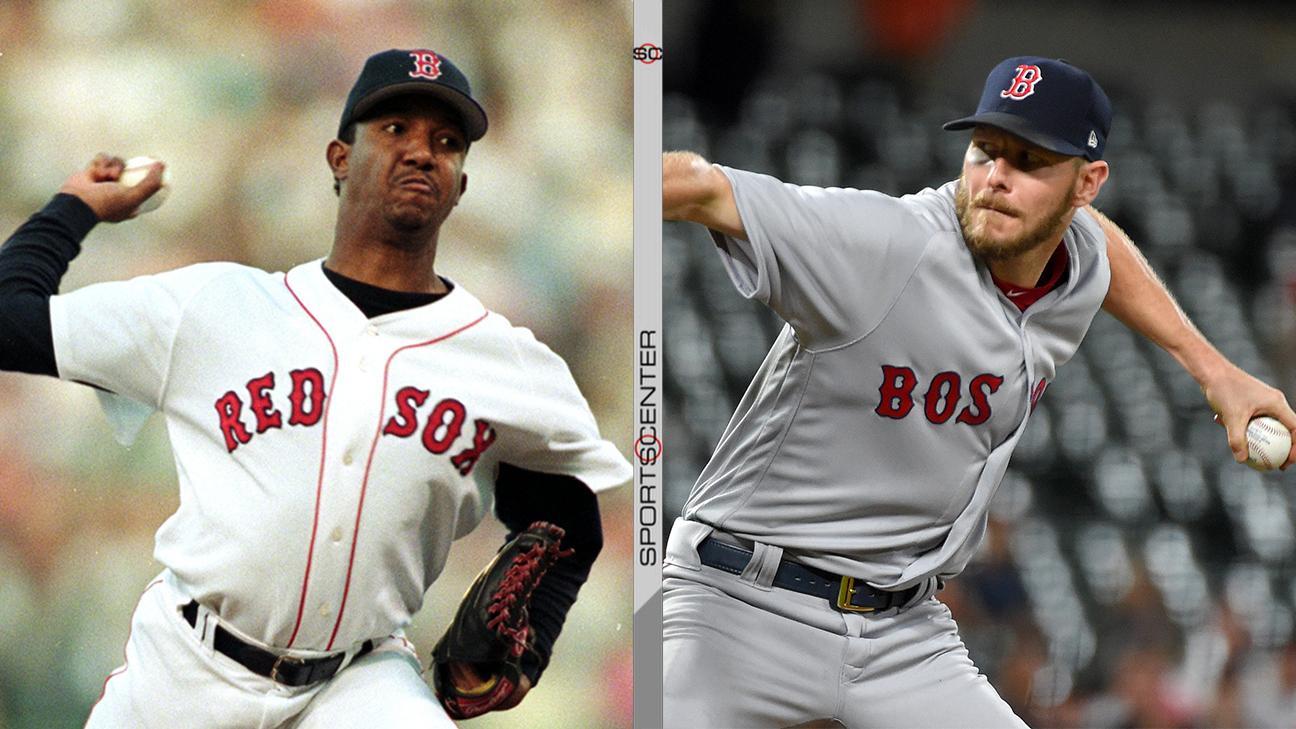 Royals
MLB
Royals
MLB
Royals
MLB
Moustakas sets Royals HR record.
Mike Moustakas hits his 37th home run en route to passing Steve Balboni and setting the Kansas City single-season home run record.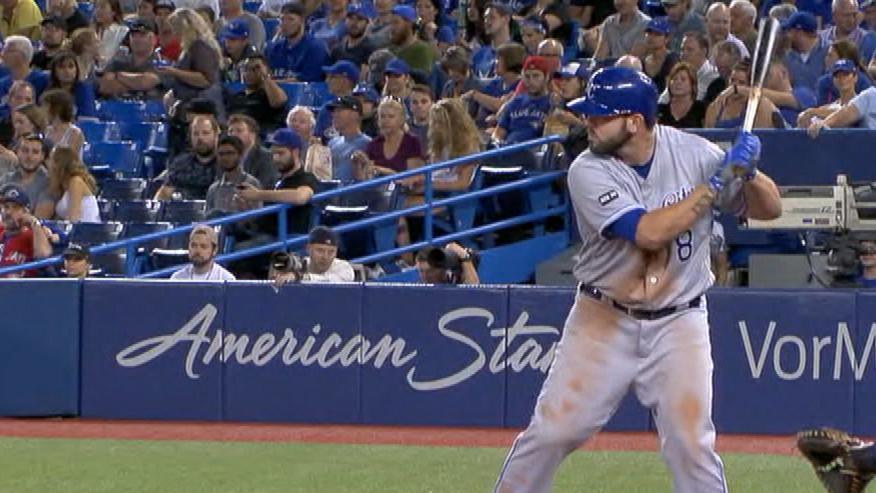 Home runs have dominated the 2017 season.
Major League Baseball set the record for the most home runs in a season, look back at the best and most exciting long balls.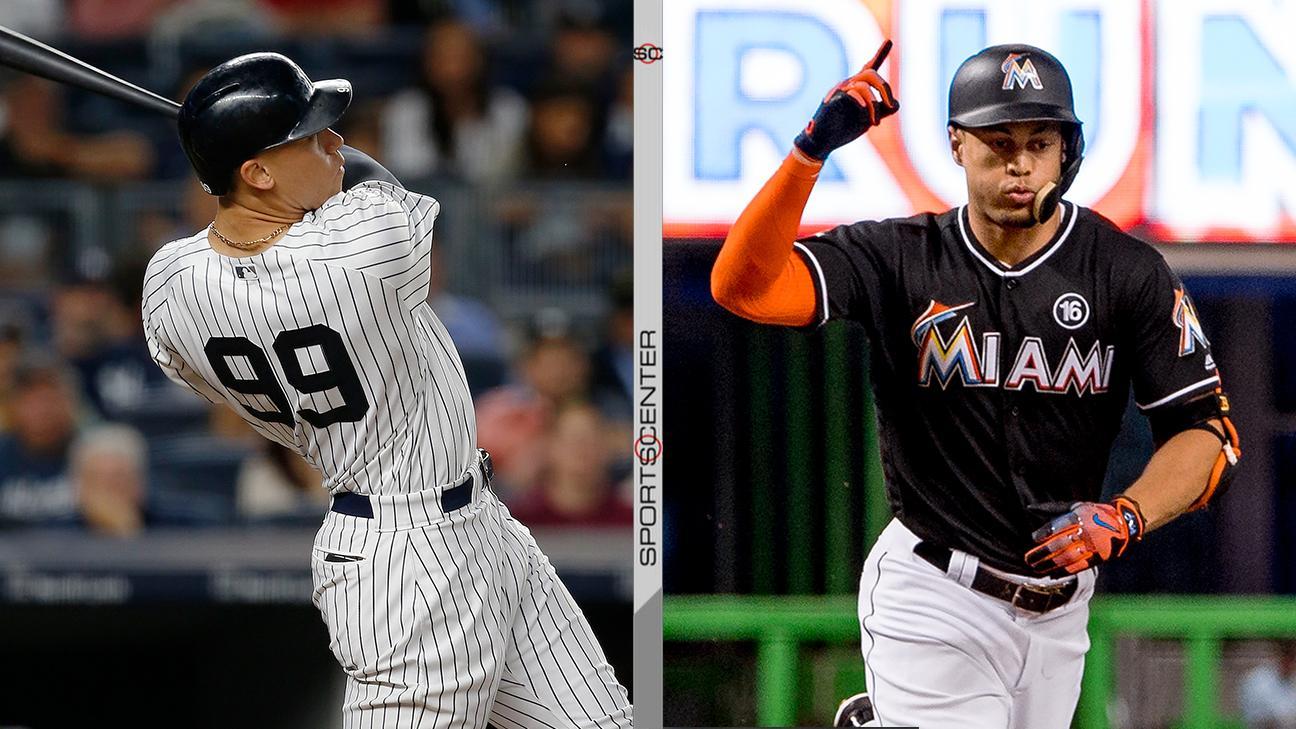 Customize ESPN
Josue Evilla

What's it like to be Latino in MLB today? Prospects, starters and future Hall of Famers share their stories.
Mark Goldman/Icon Sportswire

With two weeks left for them to make their cases, we break down the outlook and to-do list for this year's major awards contenders.
ESPN

Major league hitters have done plenty of yard work in 2017, hitting an astounding 5,707 homers so far this season. We look at who hit 'em, when they hit 'em and how many they hit.
David Richard/USA TODAY Sports

In watching the Indians on their historic streak, it became clear the most remarkable thing about the team wasn't the wins.