--- September 2017 ---

--- August 2017 ---

--- July 2017 ---

--- June 2017 ---

--- May 2017 ---

--- April 2017 ---

--- March 2017 ---

--- February 2017 ---

--- January 2017 ---
The Bahamas Great Exuma Classic
Sandals Emerald Bay-Emerald Reef Course

2017 Champion

Kyle Thompson
Sponsored Headlines
Now
Steven Saunders
ESPN UK
Per ESPN Stats and Information: If Tiger Woods breaks par either today or tomorrow, it would be his first weekend round under par at The Open in more than a decade! The last time Woods broke par on the weekend at The Open was the final round at Carnoustie in 2007.
Minnesota Lynx
@minnesotalynx
"Winning begins with the work. There's no question that sacrifice is a huge part of winning." @MooreMaya has here… twitter.com/i/web/status/1…
Nick Pietruszkiewicz
ESPN.com
Big, big 10-footer to save par at the first for Tiger. With all those red numbers on the board, he could not afford to start with a 5 on the card.
Bob Harig
@BobHarig
Impressive bounce-back by Justin Rose. Yesterday made his only birdie at 18 to make the cut on the number. Today he shoots 64.
Tom Hamilton
Senior Writer, ESPN UK
Justin Rose ties The Open's course record here at Carnoustie with a seven-under 64, including two birdies on the fiercely difficult 17th and 18th. He now sits on four-under and his effort equals the record set by Steve Stricker back in 2007.The overall course record is 63, achieved by Tommy Fleetwood at the Alfred Dunhill Links Championship last year.
Nick Pietruszkiewicz
ESPN.com
Just a reminder as Tiger Woods sets about his day at Carnoustie: He leads the PGA Tour in third-round scoring average this season.
Steven Saunders
ESPN UK
There are only two new names on the leaderboard so far today, and both of them are English. Justin Rose is 6 under for his round as he goes up the last, moving him to 3 under overall, while Chris Wood has vaulted from +2 to a share of third. He's 7 under for his round and still has five holes to play. The course record is 8-under 63.
Nick Pietruszkiewicz
ESPN.com
The early groups at Carnoustie have shown there are birdies to be had. Now, can Phil Mickelson, Tiger Woods, Brooks Koepka and Jason Day make do the same and get themselves closer to the lead?
Steven Saunders
ESPN UK
Patrick Reed, out in the second group of the morning having made it to the weekend right on the cut mark of +3, has taken advantage of the good scoring conditions to get to 2 under. But then comes the 16th, and his first bogey of the day at the incredibly tough par 3. That 16-17-18 stretch of holes is going to really come to the fore over the next two days -- they are brutes.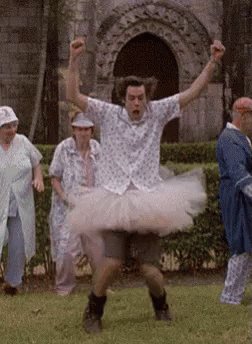 Rickie Fowler
@RickieFowler

Moving day at @TheOpen...let's go!! pic.twitter.com/FZQ41y7kQu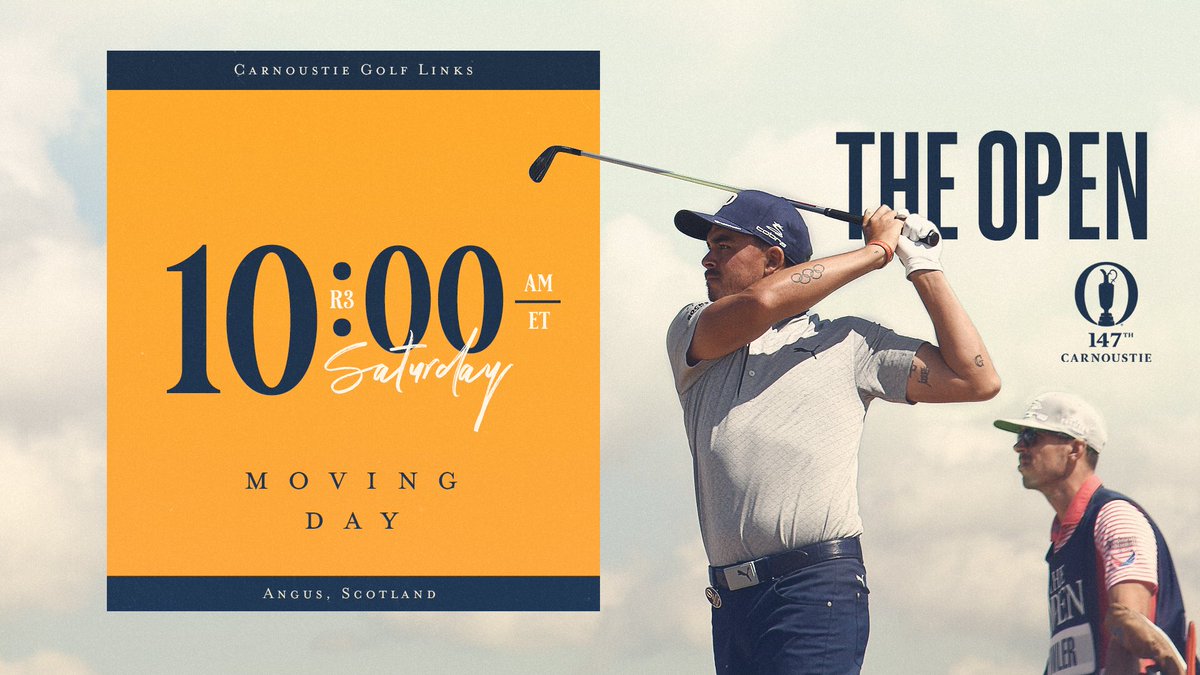 Justin Rose
@JustinRose99
Do you like my art work?!? 🏆✏️ 🎨On the tee at 09.35 this morning... #MovingDay #TheOpen pic.twitter.com/EzqUnkQ0tB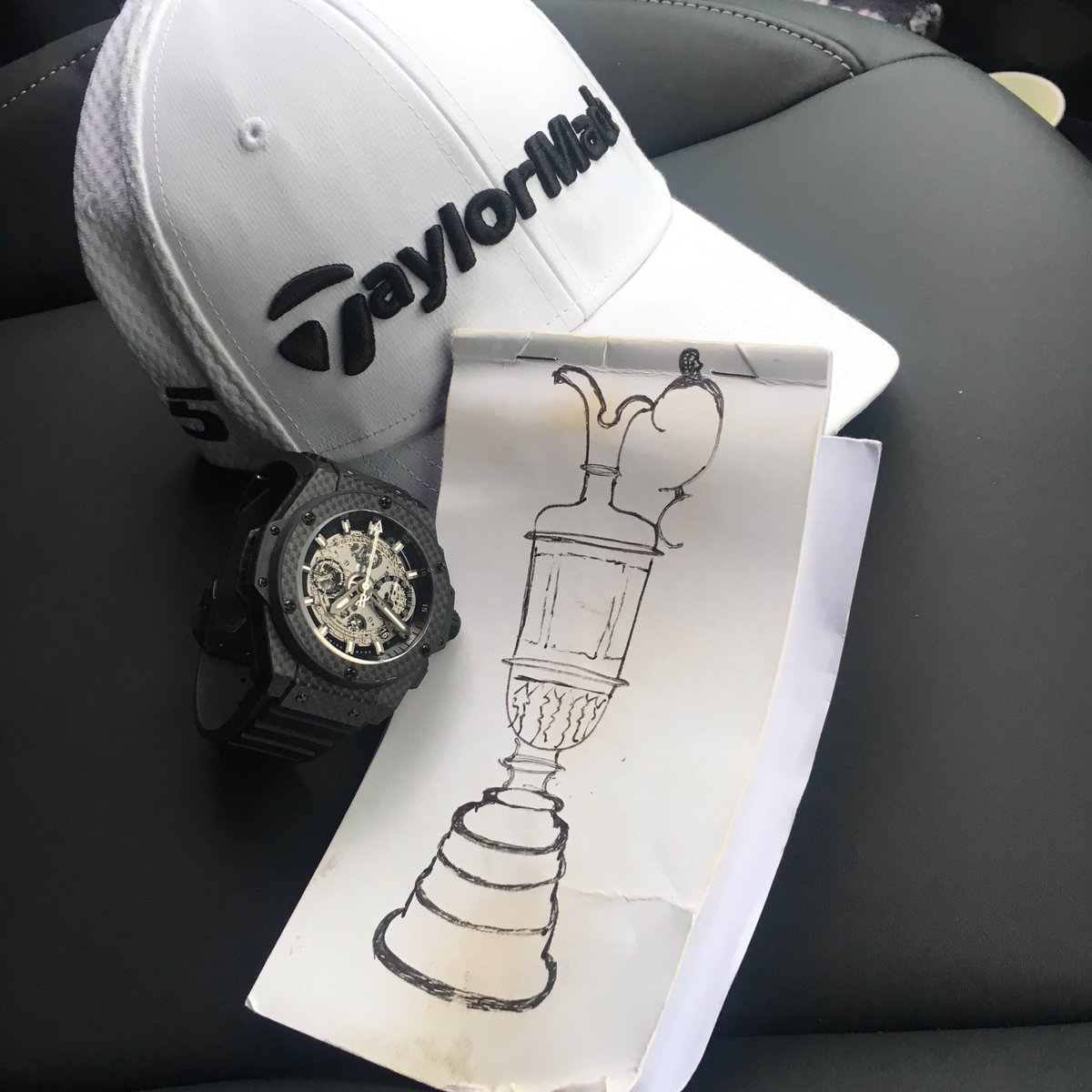 WNBA
@WNBA
.@Candace_Parker had another huge stat line, dropping 24 PTS, 12 REB, 7 AST for the @LA_Sparks in tonight's #WNBA a… twitter.com/i/web/status/1…
Stacy Lewis
@Stacy_Lewis

Did you know @MickelsonHat 2005 #PGAChamp victory is up for the greatest @PGAChampionship in history? But, you need… twitter.com/i/web/status/1…
Tiger Woods
@TigerWoods

"I'm certainly right in it," said Woods, who tees off tomorrow at 1:15 p.m. local time, 8:15 a.m. ET. – TGR news.tigerwoods.com/woods-continue…
Justin Rose
@JustinRose99
Hard work out on the links today... Moving day Saturday @TheOpen #Team🌹 pic.twitter.com/cCqlOHWiDD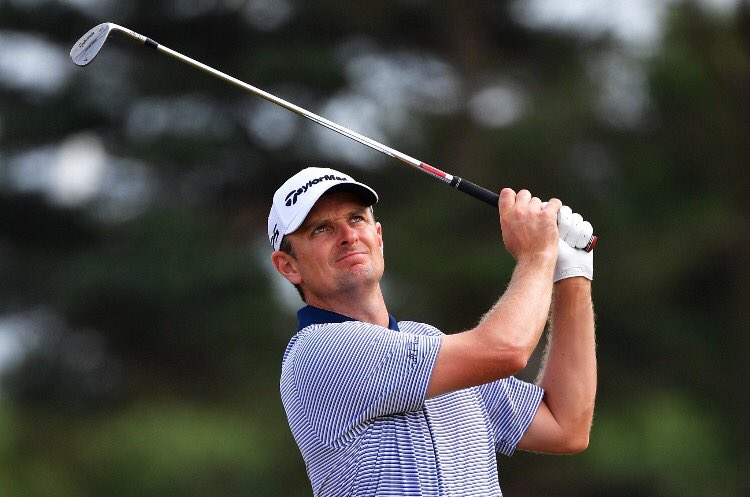 Bob Harig
@BobHarig
Last tee time is at 4 p.m. local (11 a.m. ET) for Johnson and Kisner. Tiger off at 1:15 (8:15 a.m. ET) with Shaun Norris.
Matt Cooper
Special to ESPN.com

Wonderful scenes on the 18th hole late in the day. Welshman Rhys Enoch, playing in the penultimate group, secures a par to make the weekend on the number. His Japanese playing partner and the Japanese media are very excited for him. The reason? Enoch, like Japanese golf commentator Rex Kuramoto, went to East Tennessee State and the shared past led to them all supporting the 30-year-old's quest for the biggest weekend of his golfing life.
Michelle Wie
@themichellewie

This Florida heat is NO joke right now. Sneaky love it tho 🙈😬 pic.twitter.com/6xQIJBwcRk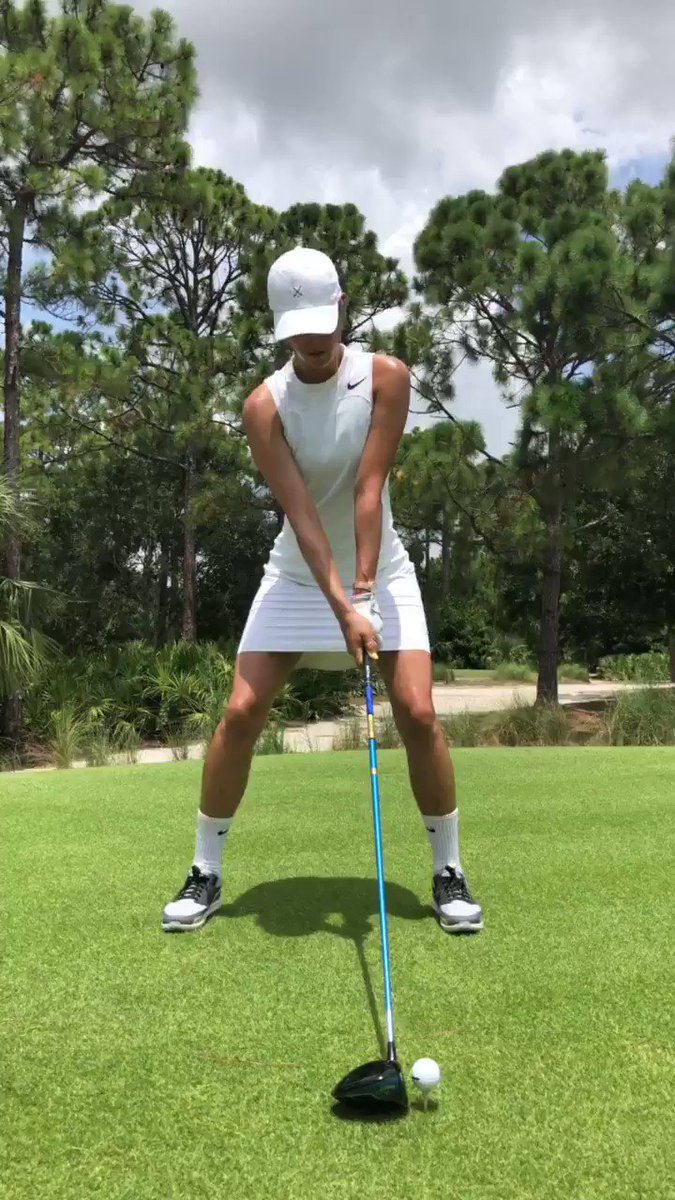 Tiger Woods
@TigerWoods

Statistics on Tiger Woods' second round at The Open Championship courtesy of @EliasSports. – TGR pic.twitter.com/pi2BuHvm01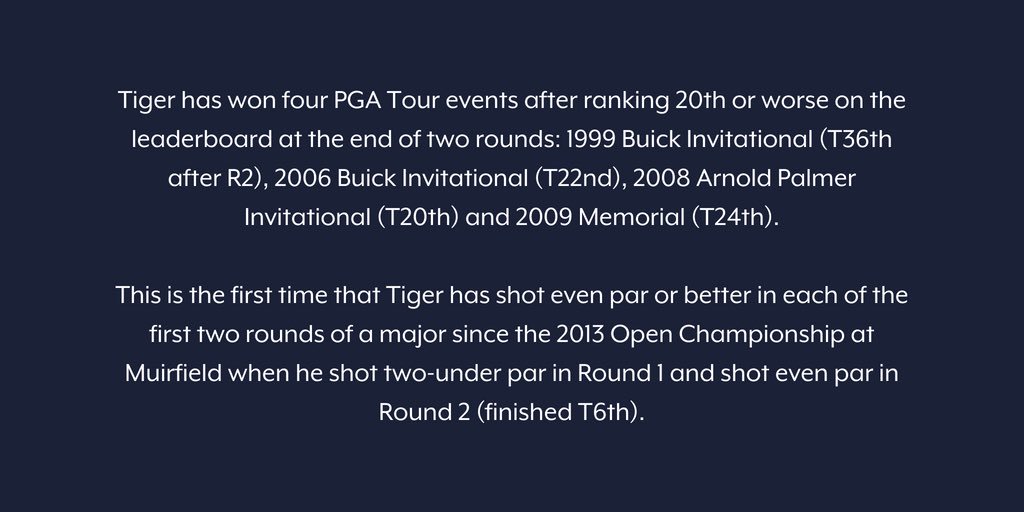 Matt Cooper
Special to ESPN.com

Zander Lombard is at high altitude in only the second major start of his career, but the South African does have form maintaining a quick start. He's four times been top five after 18 holes on the European Tour, as he was last night, and he's always remained there after 36 holes. Now in a three-way tie for the lead.