--- September 2017 ---

--- August 2017 ---

--- July 2017 ---

--- June 2017 ---

--- May 2017 ---

--- April 2017 ---

--- March 2017 ---

--- February 2017 ---

--- January 2017 ---
Air Capital Classic
Sponsored Headlines
Now
Tiger Woods
@TigerWoods

"I'm certainly right in it," said Woods, who tees off tomorrow at 1:15 p.m. local time, 8:15 a.m. ET. – TGR news.tigerwoods.com/woods-continue…
Justin Rose
@JustinRose99
Hard work out on the links today... Moving day Saturday @TheOpen #Team🌹 pic.twitter.com/cCqlOHWiDD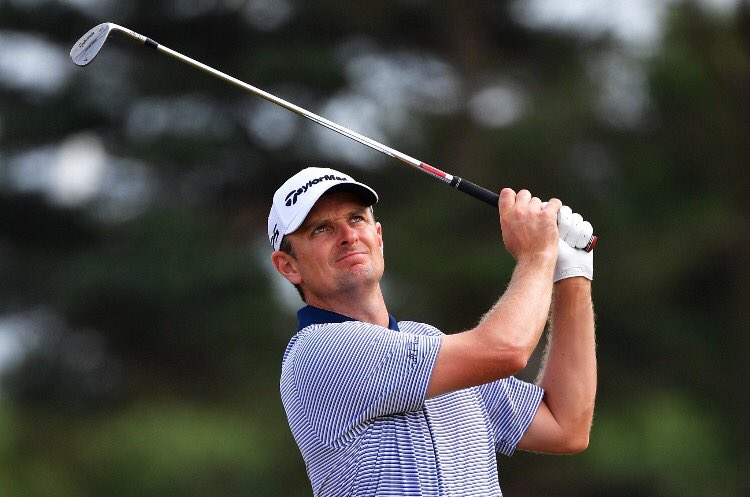 Bob Harig
@BobHarig
Last tee time is at 4 p.m. local (11 a.m. ET) for Johnson and Kisner. Tiger off at 1:15 (8:15 a.m. ET) with Shaun Norris.
Matt Cooper
Special to ESPN.com

Wonderful scenes on the 18th hole late in the day. Welshman Rhys Enoch, playing in the penultimate group, secures a par to make the weekend on the number. His Japanese playing partner and the Japanese media are very excited for him. The reason? Enoch, like Japanese golf commentator Rex Kuramoto, went to East Tennessee State and the shared past led to them all supporting the 30-year-old's quest for the biggest weekend of his golfing life.
Michelle Wie
@themichellewie

This Florida heat is NO joke right now. Sneaky love it tho 🙈😬 pic.twitter.com/6xQIJBwcRk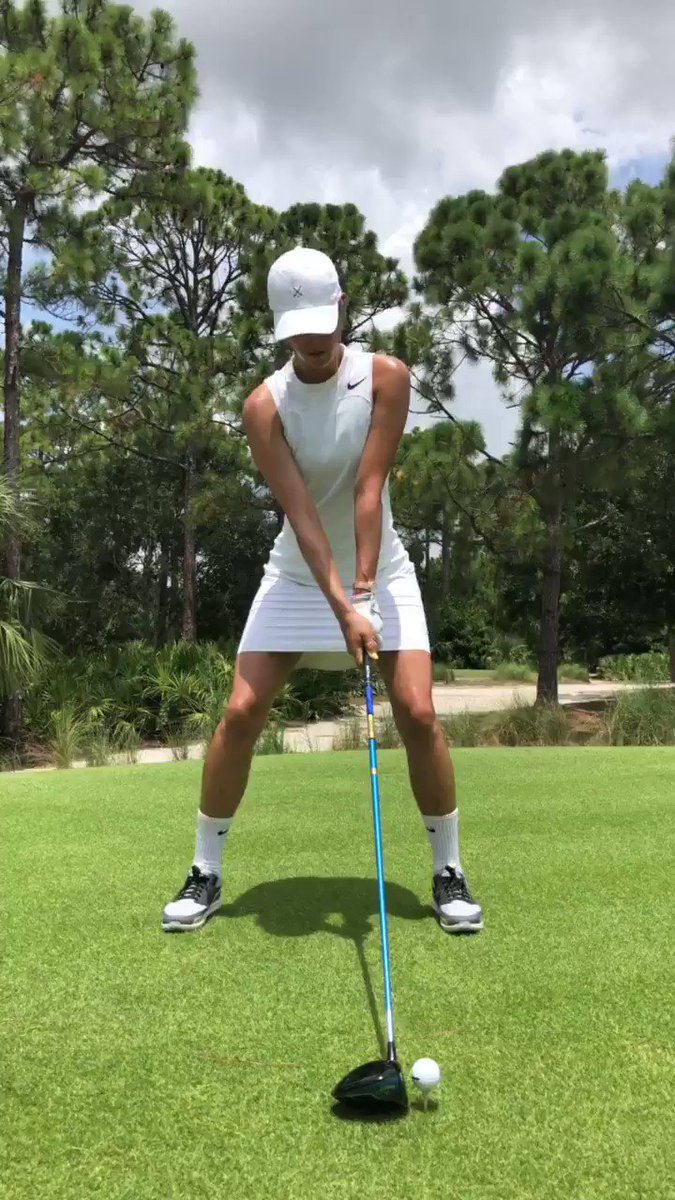 Tiger Woods
@TigerWoods

Statistics on Tiger Woods' second round at The Open Championship courtesy of @EliasSports. – TGR pic.twitter.com/pi2BuHvm01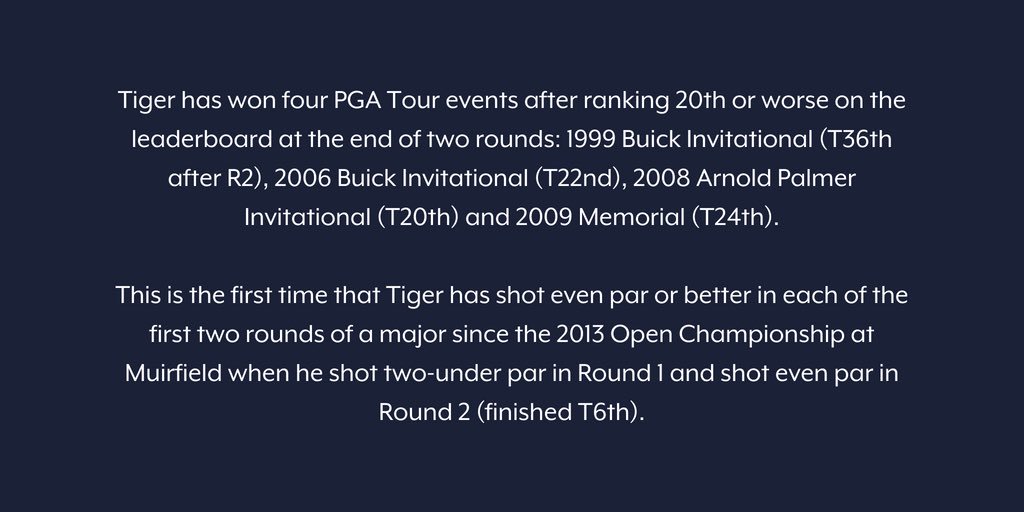 Matt Cooper
Special to ESPN.com

Zander Lombard is at high altitude in only the second major start of his career, but the South African does have form maintaining a quick start. He's four times been top five after 18 holes on the European Tour, as he was last night, and he's always remained there after 36 holes. Now in a three-way tie for the lead.
Steven Saunders
ESPN UK
Justin Rose becomes Just-In Rose. He holes a birdie on the last to get to +3 and all but secure a spot on the weekend. He's going to need to do something special to end his lackluster record at The Open, however -- his best finish remains tied fourth as an amateur in 1998.
Michael Collins
ESPN Senior Writer
GOLF SHADE THROWN!! Colin Montgomery makes fun of how slow Bernhard Langer plays golf then congratulated him on making the cut at 60 years old.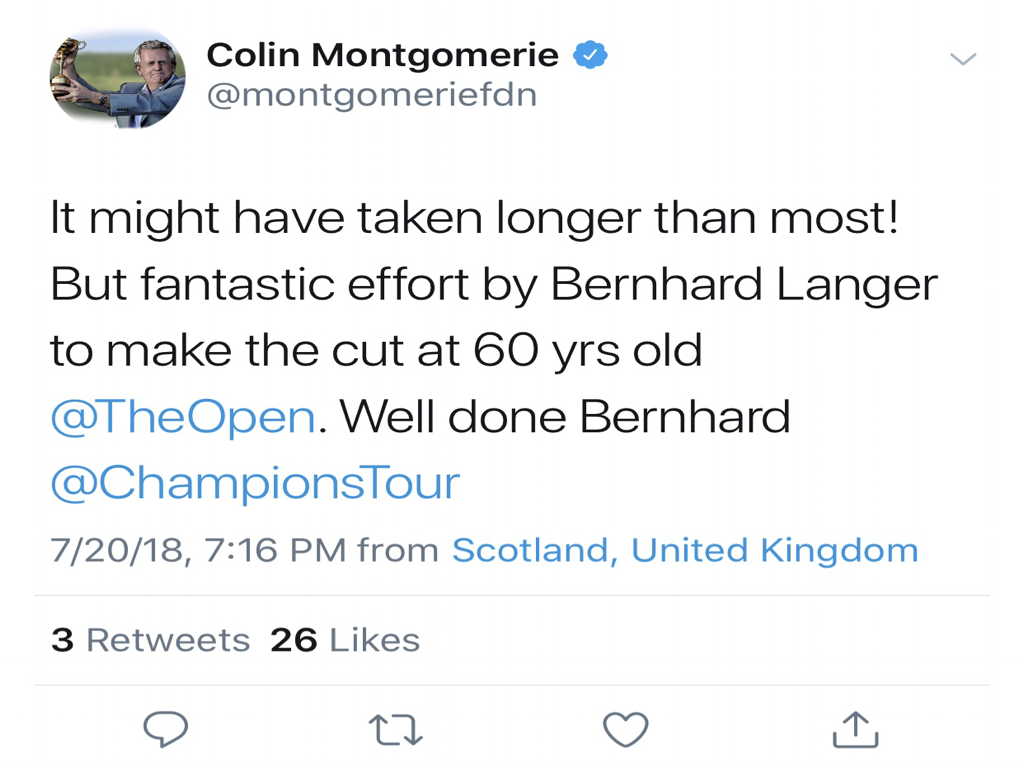 Bob Harig
@BobHarig
Phil Mickelson's 69 is his first under-par score in six rounds at Carnoustie across three Open appearances. He open… twitter.com/i/web/status/1…
Bob Harig
ESPN Senior Writer
Phil Mickelson's 69 is his first under-par score in six rounds at Carnoustie across three Open appearances. He opened the 1999 Open with an 79 and in 2007 he had a second-round 77. After scores of 73-69 Mickelson is even par. He has now made the cut in 20 of his 25 Open appearances.
Steven Saunders
ESPN UK
Bernhard Langer, at 60 years old, finishes his second round at two over par, meaning he will make the cut. Not making the cut as things stand? The top three players in the world: Dustin Johnson, Justin Thomas and Justin Rose. Links golf remains the great equalizer.
Michael Collins
ESPN Senior Writer
Did You Know? Pat Perez used to work for his caddie Michael "H" Hartford before making it to the PGA Tour. At one time "H" owned a landscaping business and Perez was his employee.
Bob Harig
@BobHarig
Tiger's first weekend rounds at The Open since 2014 after shooting 71-71 at Carnoustie. espn.com/golf/story/_/i…
Brandt Snedeker
@BrandtSnedeker
Great time this morning with the fans and @Mastercard at #TheOpen Loved talking about #StartingSomethingPriceless! pic.twitter.com/rHMJAL4hSG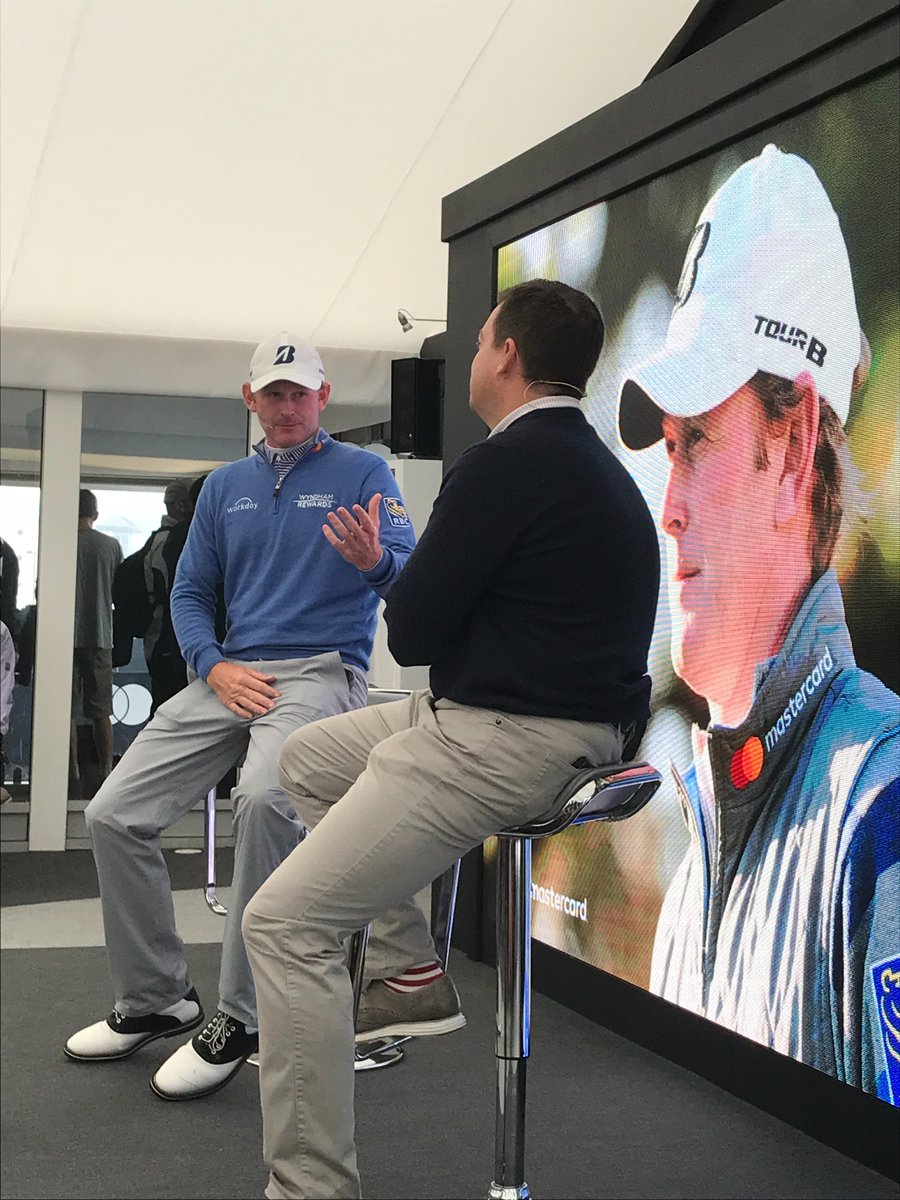 Matt Cooper
Special to ESPN.com

The phrase "Hogan's Alley" connects this week's venue Carnoustie with Colonial Country Club, host venue for the Dean & Deluca Invitational, one of Kevin Kisner's two PGA Tour career victories (in 2017). The Texan club is known as that in honor of five-time champion Ben Hogan and this week's sixth hole also holds that title in deference to the great man's line of attack on the par-5. Kisner has signed for a second round 70 and a 6-under 136 halfway total that ties Zach Johnson's clubhouse lead.
Matt Bowen
@MattBowen41
#Bears: Jet sweeps & mis-direction plays, too. More edge schemes to get Cohen into the open field. #NFL pic.twitter.com/8HSFaCc7U9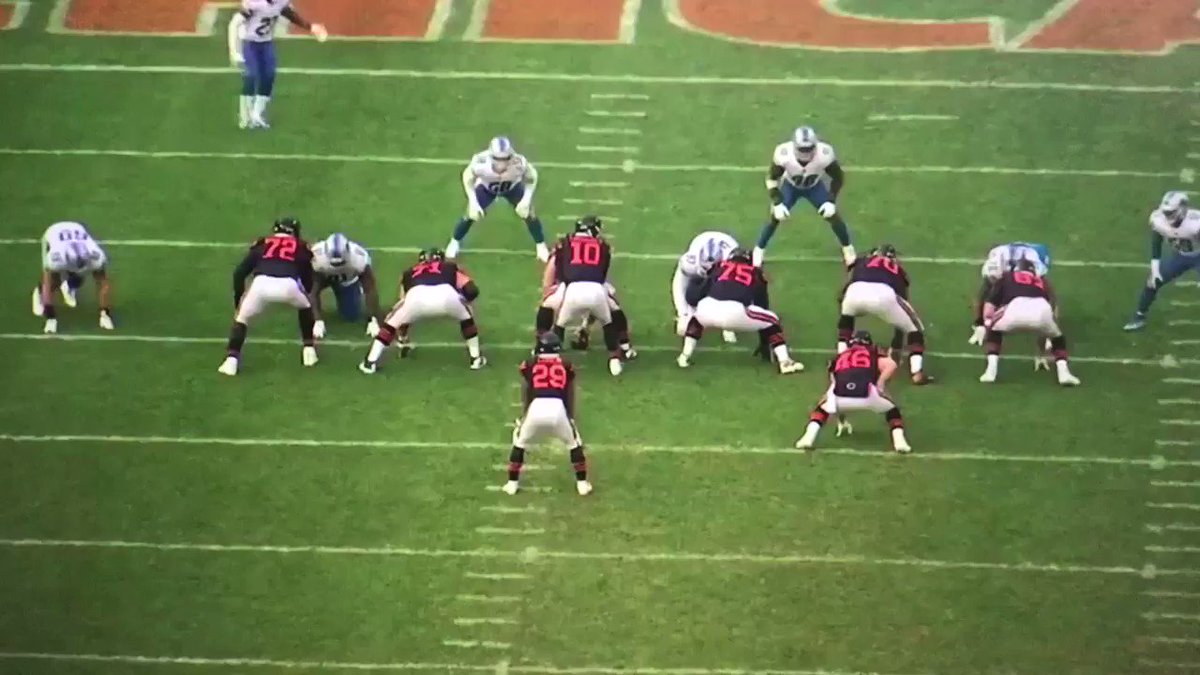 Michael Collins
ESPN Senior Writer
Even the caddies are stressed. Friday, one looper told me, "When we got to the 3rd tee Thursday, there were only three clubs that were NOT an option. Putter, lob wedge, and sand wedge. The other 11, were ALL in play."
Ben Fawkes
@BFawkesESPN
Kevin Kisner is currently leading the #OpenChampionship. He closed 200-1 to win the title. pic.twitter.com/Wa7e8oQLjK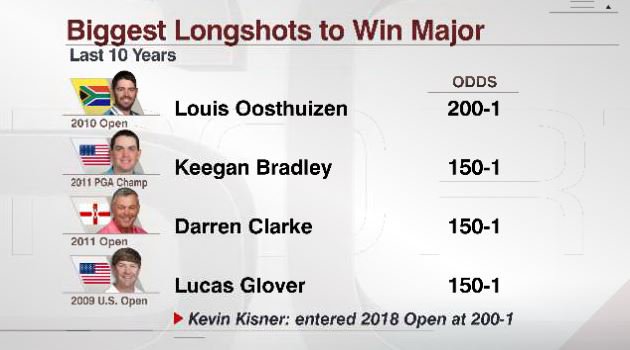 Steven Saunders
ESPN UK
Scotland's own Sandy Lyle signs off what is likely his final ever round at The Open in fine style, rolling in a lengthy putt on 18 for birdie. The 60-year-old will no longer be exempt after this year for his 1985 triumph at Royal St George's, which was the first by a Briton for 16 years. That seemed like a drought then, yet the current run stands at 19 years.