--- November 2017 ---

--- October 2017 ---

--- September 2017 ---

--- August 2017 ---

--- July 2017 ---

--- June 2017 ---

--- May 2017 ---

--- April 2017 ---

--- March 2017 ---

--- February 2017 ---

--- January 2017 ---
Walmart NW Arkansas Championship
Pinnacle Country Club

2017 Champion

So Yeon Ryu
Final
POS

PLAYER

TO PAR

THRU

TEE TIME

1
So Yeon Ryu
-18
F
-
2
Amy Yang
-16
F
-
2
Moriya Jutanugarn
-16
F
-
4
Michelle Wie
-13
F
-
4
Stacy Lewis
-13
F
-
6
Inbee Park
-12
F
-
6
Minjee Lee
-12
F
-
8
Nicole Broch Larsen
-11
F
-
8
Marina Alex
-11
F
-
10
Mina Harigae
-10
F
-
10
Tiffany Joh
-10
F
-
10
Chella Choi
-10
F
-
10
Jeong Eun Lee
-10
F
-
10
Megan Khang
-10
F
-
10
Eun-Hee Ji
-10
F
-
10
Gaby Lopez
-10
F
-
10
Carlota Ciganda
-10
F
-
10
Katherine Kirk
-10
F
-
19
Mi Hyang Lee
-9
F
-
19
Gerina Piller
-9
F
-
19
Brittany Altomare
-9
F
-
19
Sung Hyun Park
-9
F
-
19
Mirim Lee
-9
F
-
19
Karine Icher
-9
F
-
25
Anna Nordqvist
-8
F
-
25
Angela Stanford
-8
F
-
25
Lee-Anne Pace
-8
F
-
25
Lydia Ko
-8
F
-
25
Sandra Gal
-8
F
-
25
Aditi Ashok
-8
F
-
31
Mi Jung Hur
-7
F
-
31
Azahara Munoz
-7
F
-
31
Ayako Uehara
-7
F
-
31
Mariajo Uribe
-7
F
-
35
Jessica Korda
-6
F
-
35
Joanna Klatten
-6
F
-
35
Melissa Reid
-6
F
-
35
Beatriz Recari
-6
F
-
35
Daniela Holmqvist
-6
F
-
35
Jane Park
-6
F
-
35
Alison Lee
-6
F
-
35
Celine Herbin
-6
F
-
35
Haru Nomura
-6
F
-
35
Jacqui Concolino
-6
F
-
35
Vicky Hurst
-6
F
-
35
Pornanong Phatlum
-6
F
-
35
Kelly Shon
-6
F
-
48
Pei-Yun Chien
-5
F
-
48
Brittany Lang
-5
F
-
48
Wei Ling Hsu
-5
F
-
48
Brooke Pancake
-5
F
-
48
Ally McDonald
-5
F
-
48
Juli Inkster
-5
F
-
48
Suzann Pettersen
-5
F
-
55
Jaye Marie Green
-4
F
-
55
Thidapa Suwannapura
-4
F
-
55
Mariah Stackhouse
-4
F
-
55
Olafia Kristinsdottir
-4
F
-
55
Austin Ernst
-4
F
-
55
Hee Young Park
-4
F
-
55
Jodi Ewart Shadoff
-4
F
-
55
Jenny Shin
-4
F
-
63
Cydney Clanton
-3
F
-
63
Mo Martin
-3
F
-
63
Felicity Johnson
-3
F
-
66
Giulia Molinaro
-2
F
-
66
Ai Miyazato
-2
F
-
66
Wichanee Meechai
-2
F
-
66
Amy Olson
-2
F
-
70
Laetitia Beck
-1
F
-
70
Morgan Pressel
-1
F
-
72
Katherine Perry
E
F
-
72
Marissa Steen
E
F
-
74
Lee Lopez
+1
F
-
Sponsored Headlines
Now
Bob Harig
@BobHarig
For those who have been asking ...Johnny Miller on the range watching/talking to Tiger pic.twitter.com/cOFxo4f35h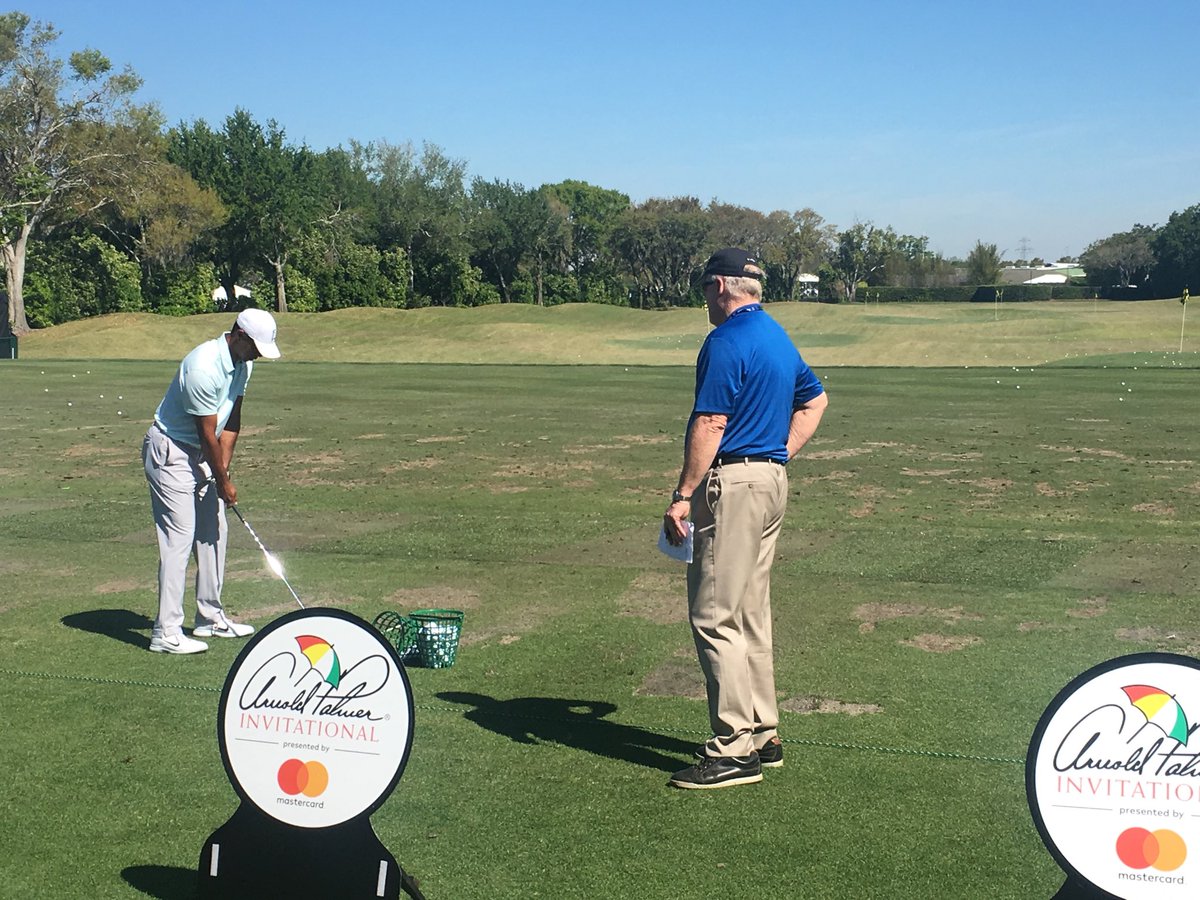 LaChina Robinson
@LaChinaRobinson
I am a HUGE Taylor Emery fan. Kenny Brooks Hokies are one of my new favorites, watch out for this team the next few… twitter.com/i/web/status/9…
Darren Clarke
@DarrenClarke60

Have a good one ☘️ pic.twitter.com/mNuXjCcOiE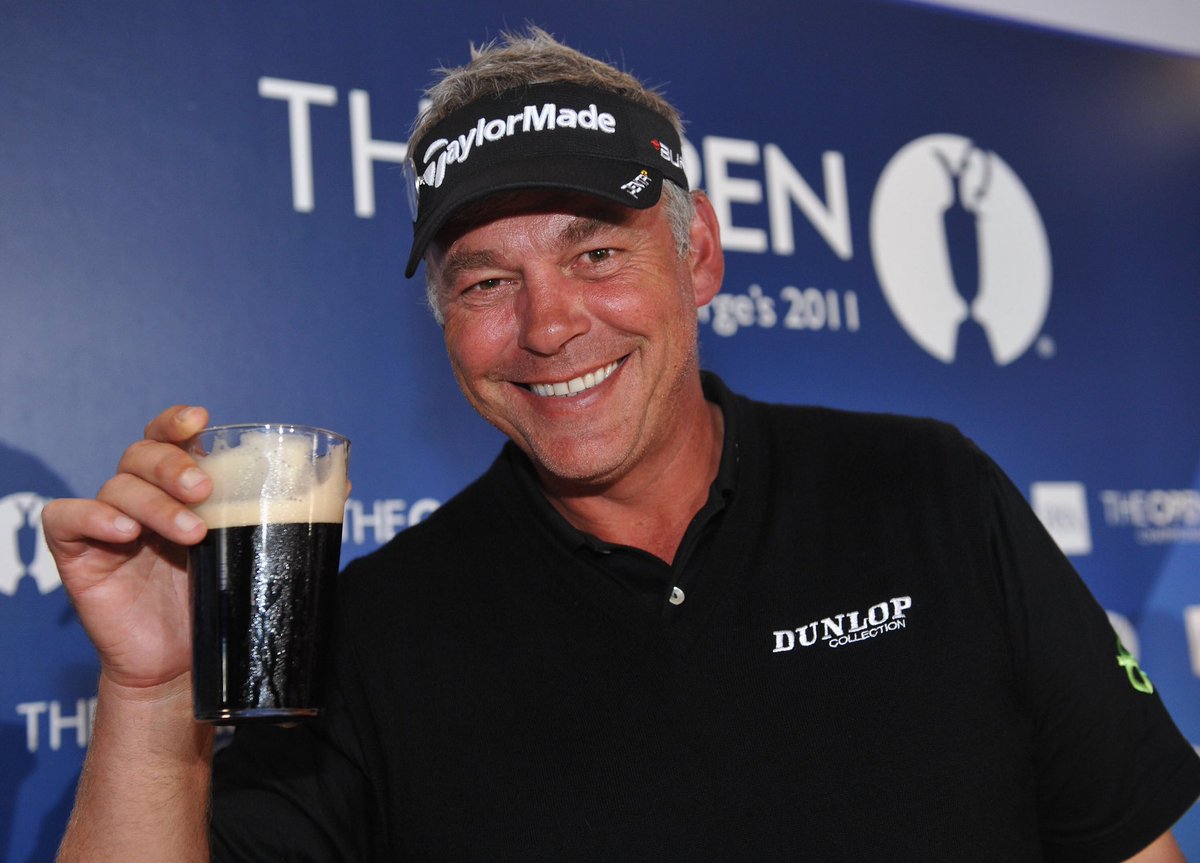 Justin Rose
@JustinRose99
Happy St Patrick's Day 🍀 #Team🌹 pic.twitter.com/6aFViTzj7p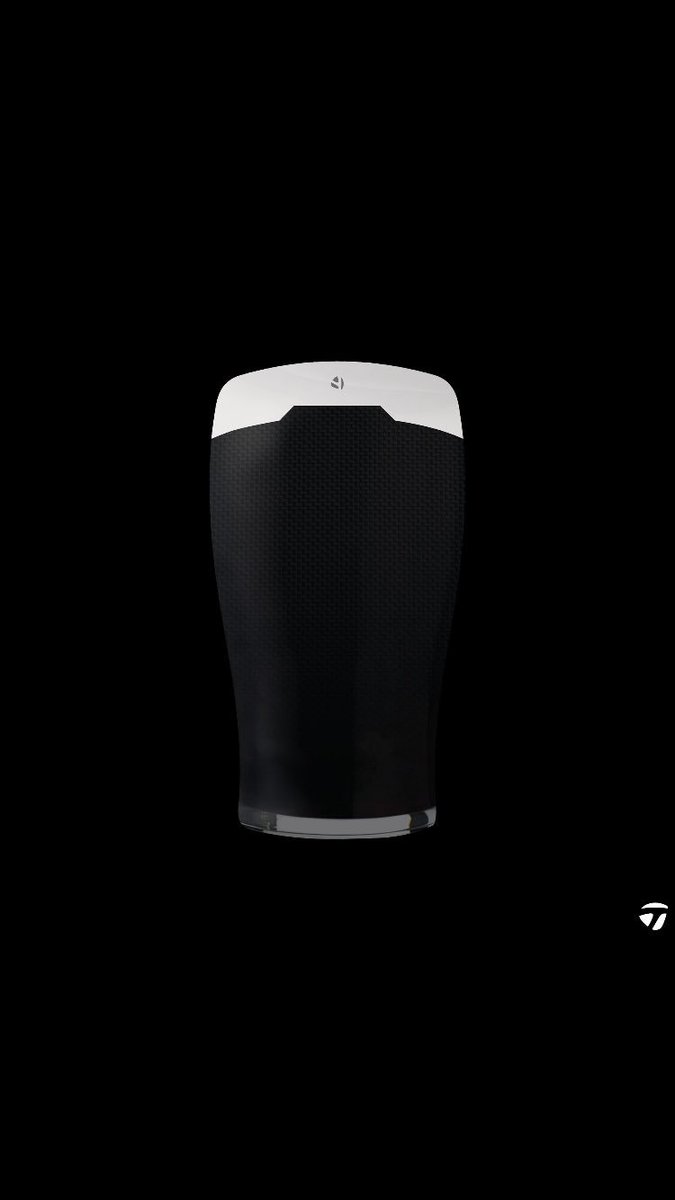 ESPN FC
@ESPNFC
Too often, it's forgotten that players are people. Andre Gomes reminded us all this week. @sidlowe: es.pn/2DAfJNU
Kevin Negandhi
@KNegandhiESPN
Tiger Woods 2000 twitter.com/richarddeitsch…
US Open Tennis
@usopen
One down, one to go! @Venuseswilliams is halfway to her first Indian Wells final after taking the opening set 6-4… twitter.com/i/web/status/9…
FiveThirtyEight
@FiveThirtyEight
This one goes out to the head bobbers, the window seat sleepers, and the open-mouth breathers. 😴 53eig.ht/2Hr7Fl2
Bob Harig
@BobHarig
5 players eligible for next week's WGC Match Play not playing: Rose, Fowler, Stenson, Koepka (injured), Scott. Mean… twitter.com/i/web/status/9…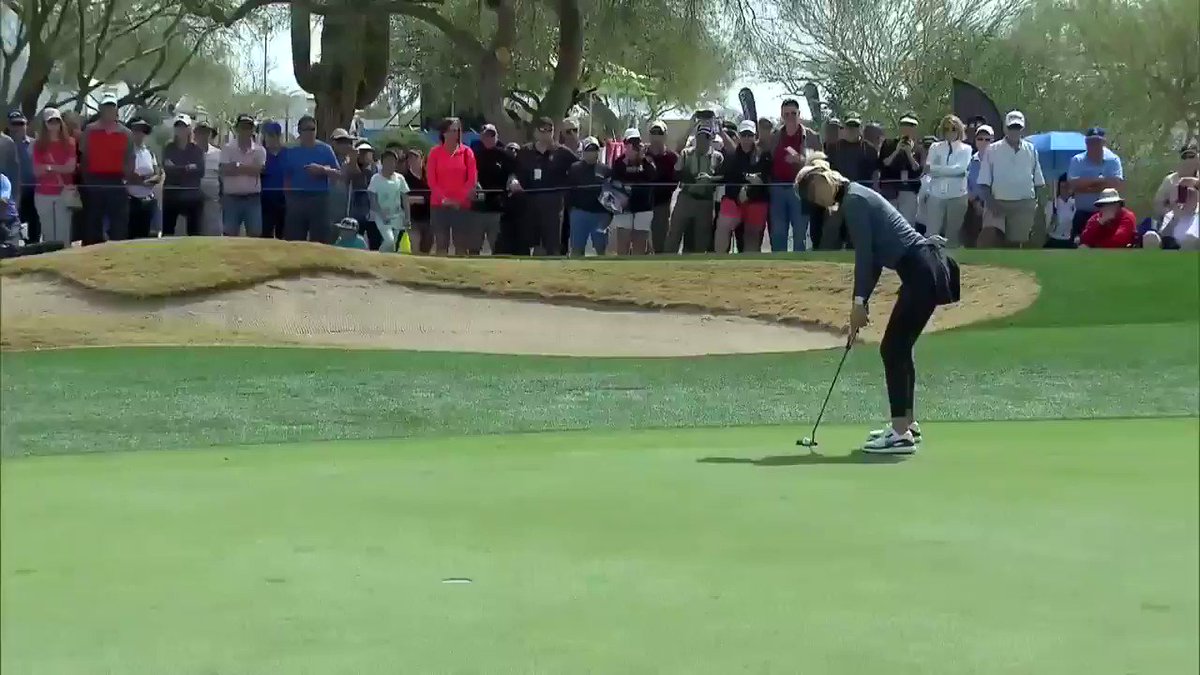 Bob Harig
@BobHarig
Stenson and DeChambeau off at 1:55 p.m. on Saturday. Tiger with Justin Rose at 12:15 p.m. Ernie and Rory at 1:05 p.m.
Michael Collins
ESPN Senior Writer
Former champion Robert Gamez gets this week's, "what happened to the first guy?" Gamez Thursday shot a respectable even par 72 but followed that up Friday with a 10 over par 82.
Michael Collins
ESPN Senior Writer
Last Saturday night I asked Tiger Woods who the most special text message could come from, "Sam." He smiled after a thoughtful pause. Today he was asked about the kids appreciating what he's doing now and Tiger said, "... I was surprised on Monday when I picked them up from school how much they recounted. It was pretty neat... this is pretty neat for me to be able to experience this with them."
UFC
@ufc
Our No. 1 London moment - The final walk of Brad 'One Punch' Pickett's career #UFCLondon pic.twitter.com/9Ga6WT79B5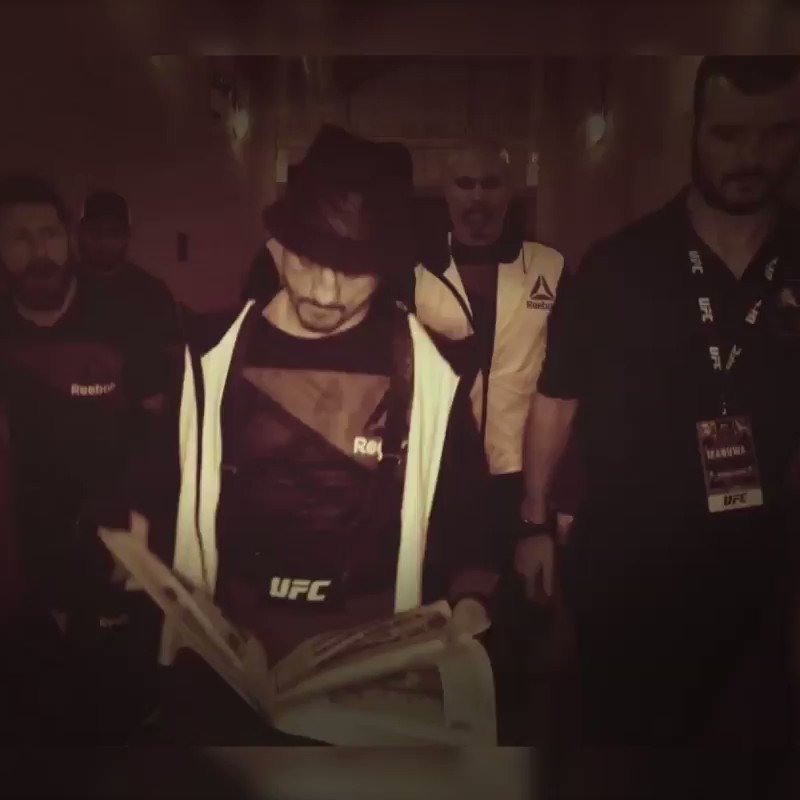 Jim Witalka
ESPN Producer
After a 40-minute plus post-round session on the range, Woods stopped to sign a few autographs to end his day.
Jim Witalka
ESPN Producer
After admitting he wasn't as sharp as he needed to be, Tiger's Friday at Bay Hill ended on the range, with a lengthy session of irons and woods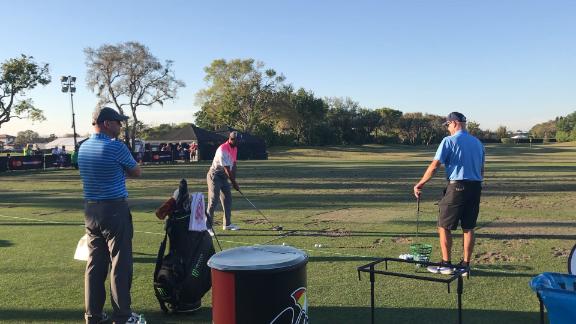 Justin Rose
@JustinRose99
Second round 71 @APinv 🏌 pic.twitter.com/cDxapBYG3G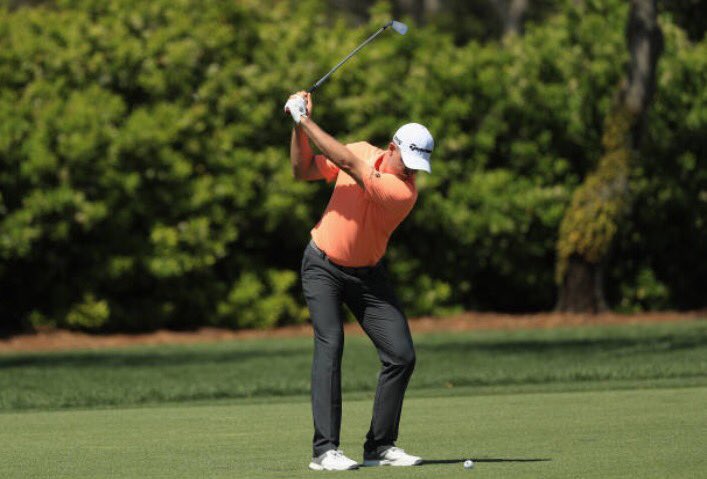 Michael Collins
ESPN Senior Writer
One of the reasons scoring doesn't seem to be as good Friday is because the course is getting baked out. Temperatures projected into the 80's over the weekend, a nice drink of water is exactly what this course needs. (10th fairway as the last group played the 11th hole)
Michael Collins
ESPN Senior Writer
The 11th and 15th holes share a tee box. When the Tiger Woods group goes thru, your group yields! Sorry boys, it's gonna be a minute.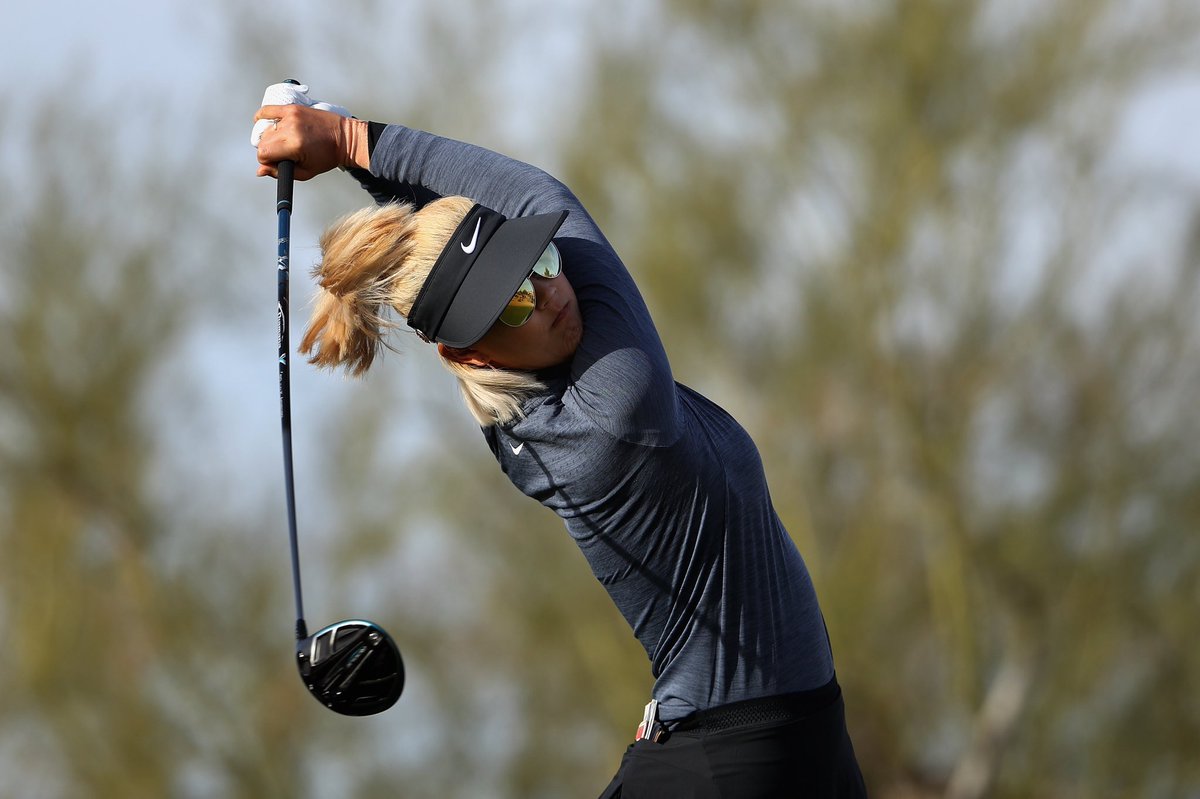 Bob Harig
ESPN Senior Writer
Bogeys at the 1st and 9th holes were the bookend for seven pars and not a lot of great golf over the first 9 holes at Bay Hill for Tiger Woods. He hit just 4 fairways and 4 greens and the 14 putts didn't include one from the fringe at the 9th, where he hit a poor approach from 150 yards. The result a 2-over- 38 and dropping back to -2, 9 shots out of the lead.
Buster Olney
@Buster_ESPN
Lipscomb in its first NCAA tournament game -- as a No. 15 seed vs. North Carolina. And early, it's very interesting.
espnW
@espnW
Asia Durr and Myisha Hines-Allen are pretty good, but @UofLWBB's bench carried the team to an easy win. es.pn/2FOHPHs
Adam Caplan
@caplannfl
So that's now two players (Ryan Grant the other) who have failed physicals in free agency.