--- October 2013 ---

--- September 2013 ---

--- August 2013 ---

--- July 2013 ---

--- June 2013 ---

--- May 2013 ---

--- April 2013 ---

--- March 2013 ---

--- February 2013 ---

--- January 2013 ---
ACE Group Classic
The TwinEagles Club - Talon Course

2013 Champion

Bernhard Langer
Sponsored Headlines
Now
Leo Spall
Deputy Editor

Danny Willett says his Ryder Cup has been tarnished by his brother Pete's insulting rant about Team USA fans - and he has been heckled already. "It's not been too bad with the fans," Danny said. "There's a few shouts out there but you can expect that. It's been pretty tricky for me to get back on and fully focus. I was disappointed in what he wrote and it put a bit of a downer on my first Ryder Cup."
Bob Harig
@BobHarig
From 2 years ago... the big-money finances that go into the Ryder Cup. Safe to say the event generates millions $$$$ espn.com/golf/rydercup1…
Leo Spall
Deputy Editor

Danny Willett has already been heckled at the Ryder Cup after his brother's insulting rant about Team USA fans.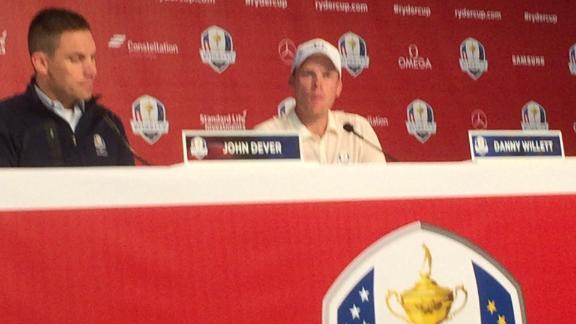 Michael Collins
ESPN Senior Writer

Heckling at the Ryder Cup could earn you $100!! Careful which smack talker you grab from the crowd Henrik Stenson!!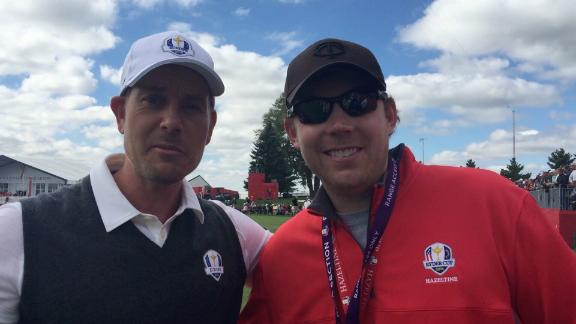 Jason Sobel
@JasonSobelESPN
Maybe Davis Love III should've waited even longer on that last captain's pick... twitter.com/McIlroyRory/st…
bubba watson
@bubbawatson

Yes!! @RickieFowler with driver off the deck! #RyderCup pic.twitter.com/Ay1yCTvcuo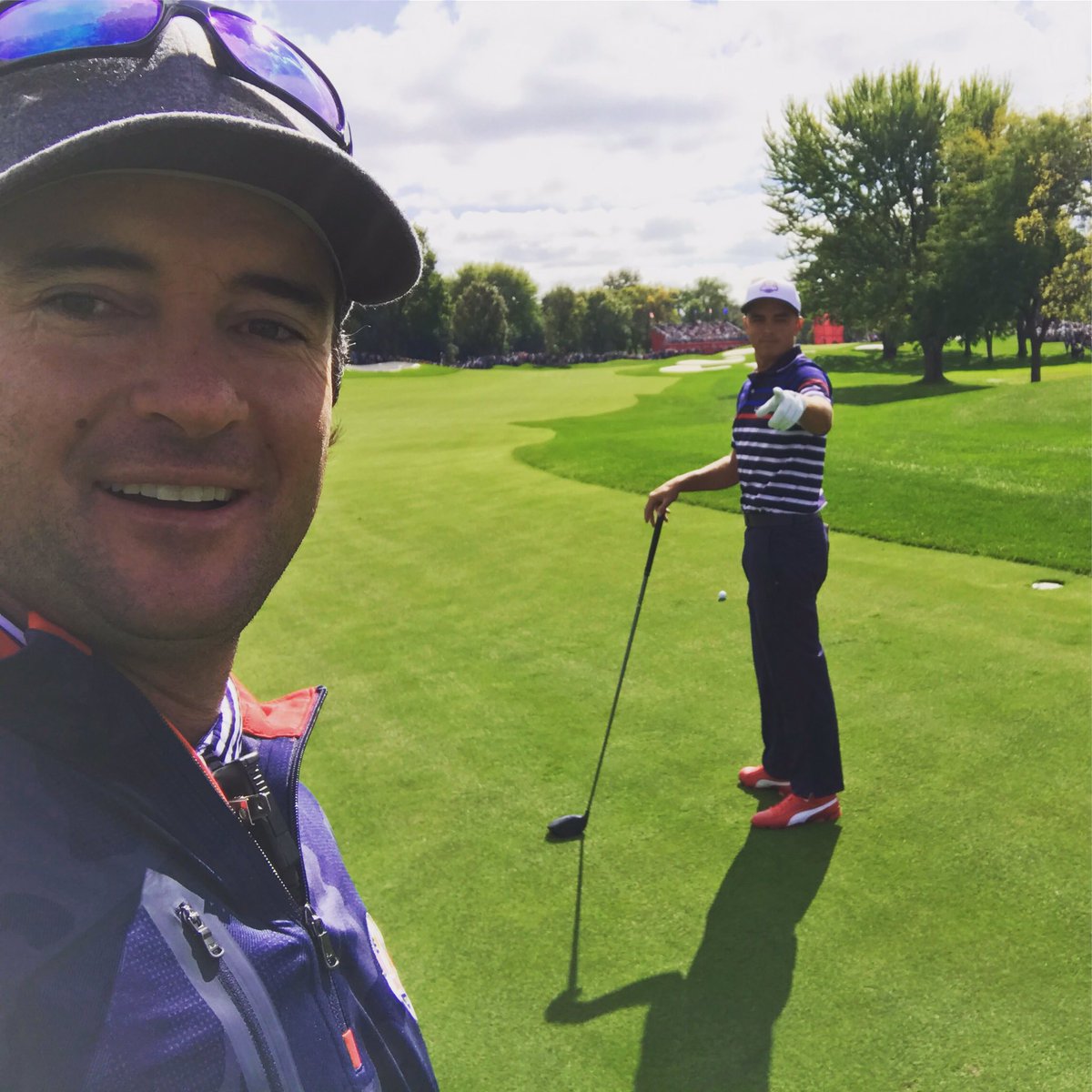 Kevin Van Valkenburg
@KVanValkenburg
On site at the Ryder Cup. Music being blared over loudspeakers "The Final Countdown" by Europe, teasing my hopes fo… twitter.com/i/web/status/7…
Kevin Van Valkenburg
@KVanValkenburg
Walking Ryder Cup Contradiction Phil Mickelson is one of my favorite versions of Mickelson. I *like* that he's both a sportsman & mean.
Dustin Johnson
@DJohnsonPGA
Got that USA swag!! #RyderCup #GoUSA @NewEraCap pic.twitter.com/M45obUQ5OA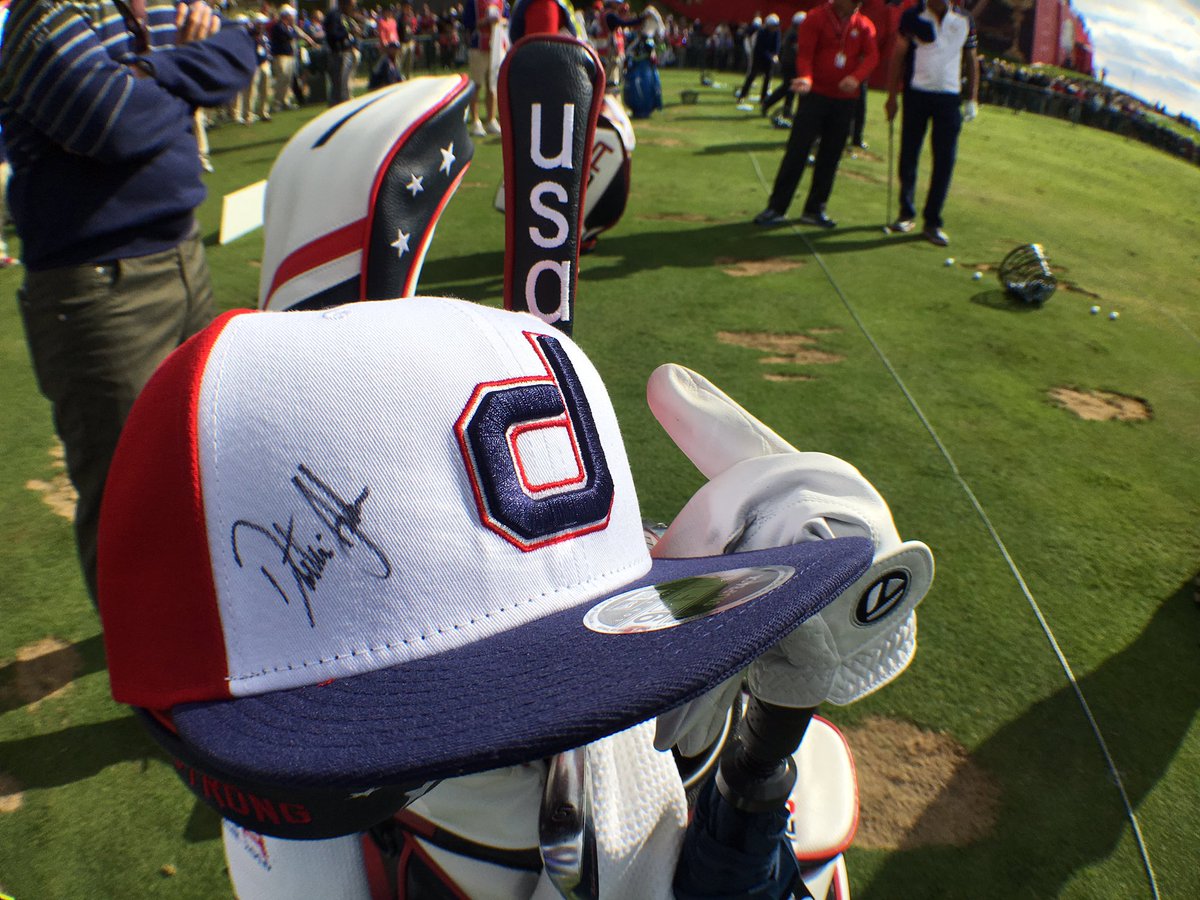 Justin Rose
@JustinRose99
Nine holes this morning with @rorymcilroy @henrikstenson @andysulligolf #TeamEurope #rydercup 🇪🇺🇪🇺 pic.twitter.com/eRLFkCJXzB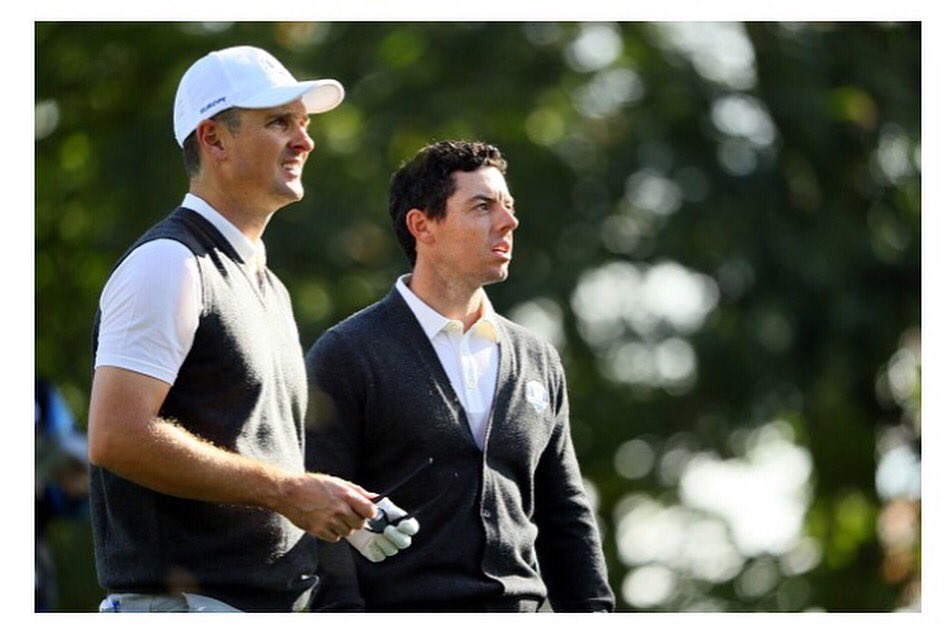 Luke Donald
@LukeDonald
Phil and Hal, Brandel and Duval, the US already making it tough on themselves, Europe with the early lead!! #RyderCup
Rory McIlroy
@McIlroyRory
Has the @rydercup started already??🇪🇺🇺🇸 pic.twitter.com/s6EImcbnZv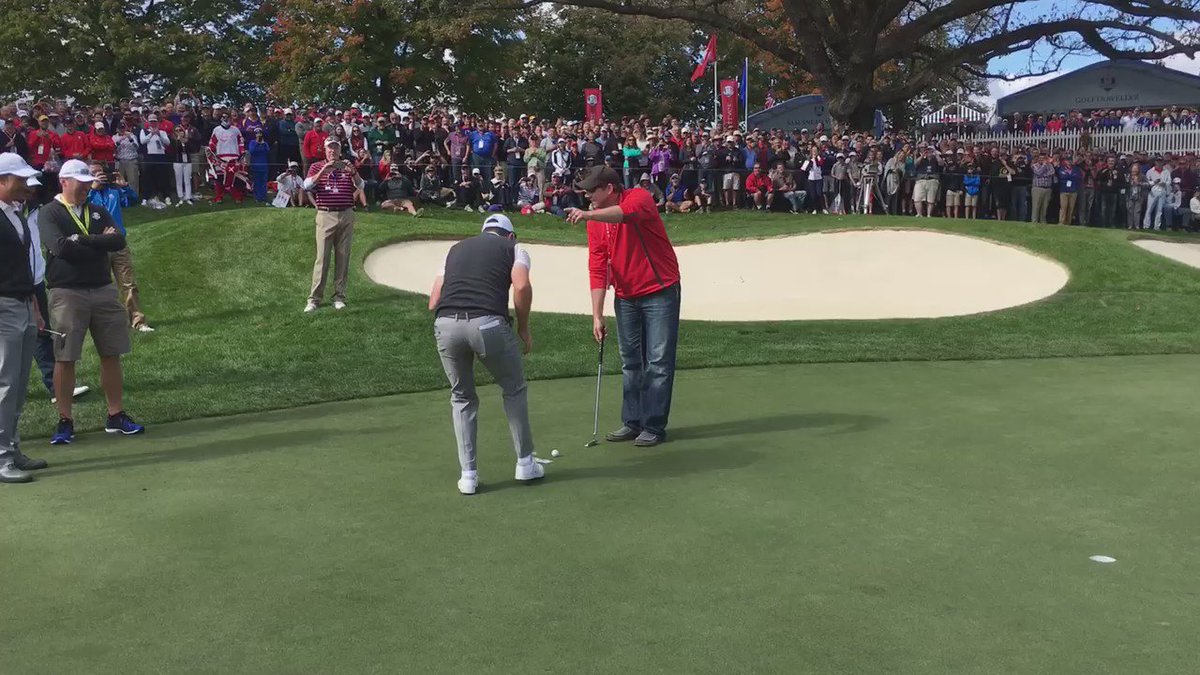 Bob Harig
@BobHarig
After calling out Hal Sutton for 04 Tiger pairing, Phil. . .. calls Sutton to apologize. #RyderCup espn.com/golf/story/_/i…
Kevin Maguire
Golf

Yes, this putt went in. American Jordan Spieth and caddie Michael Greller get in a little early-morning work on the putting green at the Ryder Cup. Spieth will be playing in his second Ryder Cup, but first on American soil. The matches begin Friday in Minnesota at 8:35 a.m. ET.
Bob Harig
@BobHarig
those were 2 of Jack's 6 overall losses in Ryder Cup all in the same day twitter.com/danjenkinsgd/s…
Kevin Van Valkenburg
@KVanValkenburg
Two years ago, I wrote a thing about the Ryder Cup, my favorite Roger Angell paragraph, and the Medinah comeback. twitlonger.com/show/n_1sbtuie
Jason Sobel
@JasonSobelESPN
I'd like to nominate Thursday at the Ryder Cup among the worst golf days of the year. Let's get this thing going already.
Kevin Maguire
Golf

Matt Kuchar, along with caddie John Wood, getting in a little practice this morning at a chilly Hazeltine National Golf Club prior to Friday's start of the 41st Ryder Cup.
Michelle Wie
@themichellewie
#TBT to my photo shoot with @StarKistCharlie. #SoGood #TeamStarKist pic.twitter.com/uGkRfE6IBf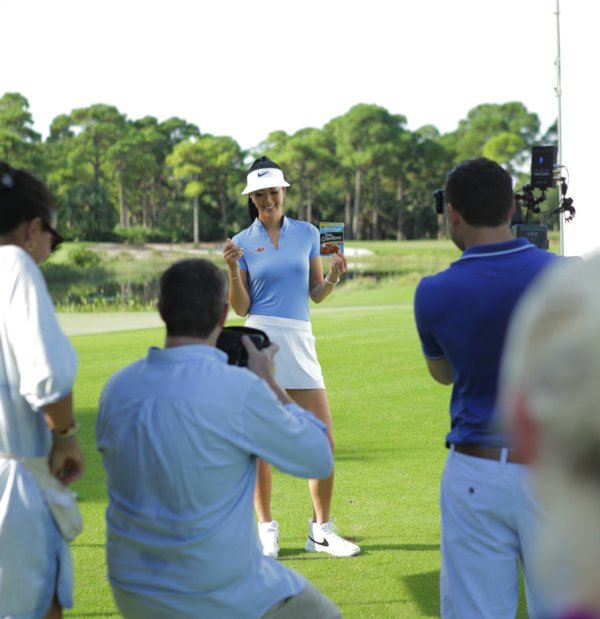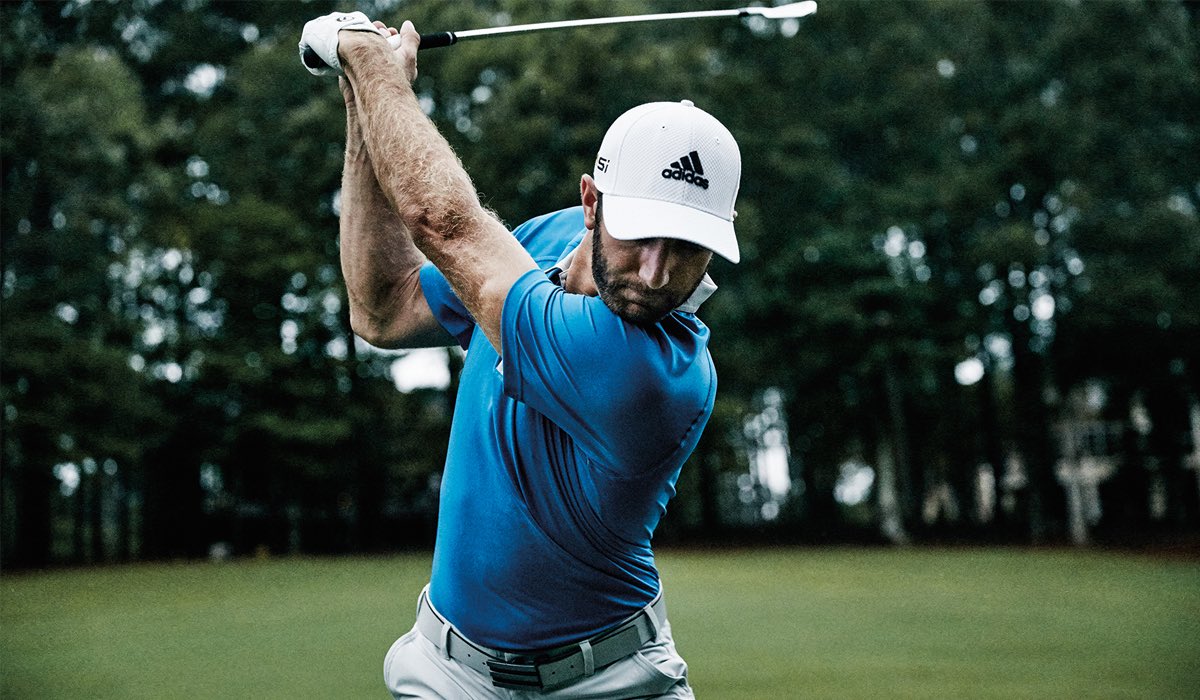 Jason Sobel
ESPN Senior Writer

Patrick Reed on U.S. vice captain Tiger Woods: "If you need anything, he's there. He's all-in. It speaks volumes about what kind of person he really is."