Vettel crashes out of the lead
Sebastian Vettel suffered the worst possible ending to his home Grand Prix as he hit the wall in Germany.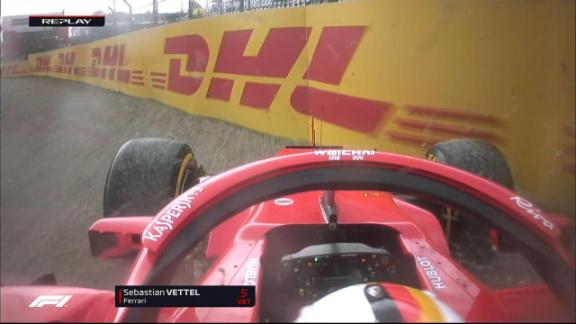 Hamilton: The conditions were perfect for 'business time'
After a surprise win from 14th on the grid, Lewis Hamilton says he never stopped believing he could win the German Grand Prix.
Vettel passes Kimi with help from Ferrari pit wall
Ferrari issues team orders at the German Grand Prix to hand the race lead to Sebastian Vettel.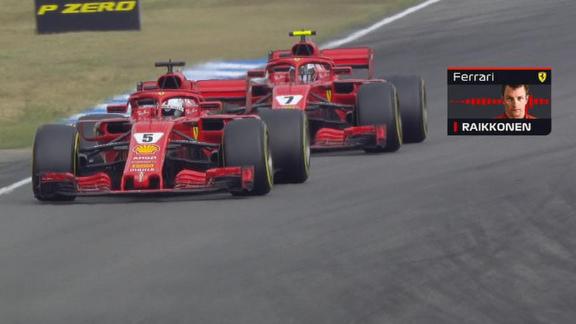 Rain causes chaos in closing stages
All of the skids and slides from the German Grand Prix, as the drivers struggled to cope with the wet weather.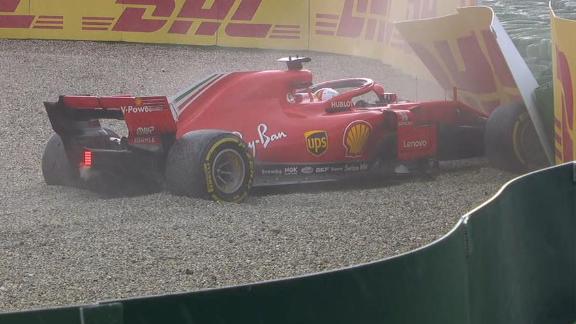 Ricciardo's German Grand Prix ends in disaster
Daniel Ricciardo suffered another premature end to a Grand Prix as he was forced to retire his Red Bull in Germany.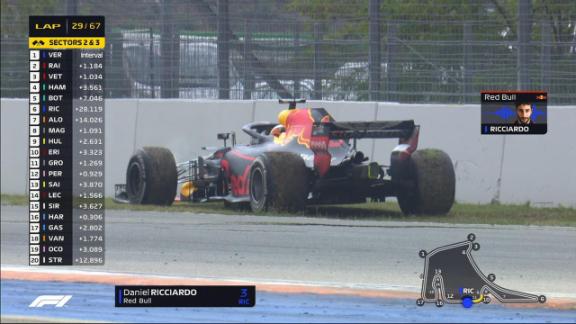 German Grand Prix
Analysis
WATCH: How the race unfolded
Relive a thrilling German Grand Prix through the eyes of social media.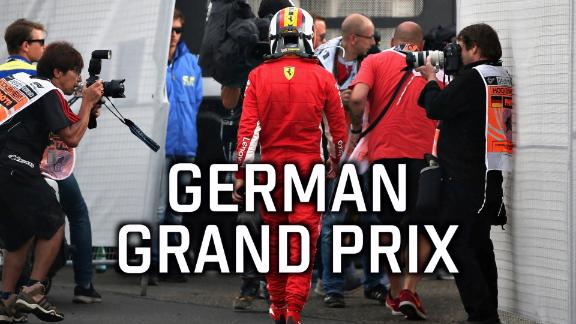 German Grand Prix
Qualifying reaction
Vettel: The car just got better and better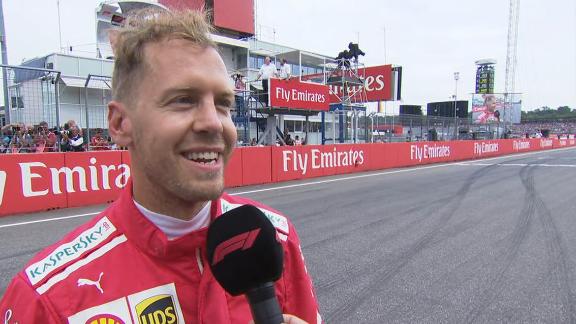 German Grand Prix
Qualifying
Hamilton tries to push car back to pit-lane in Q1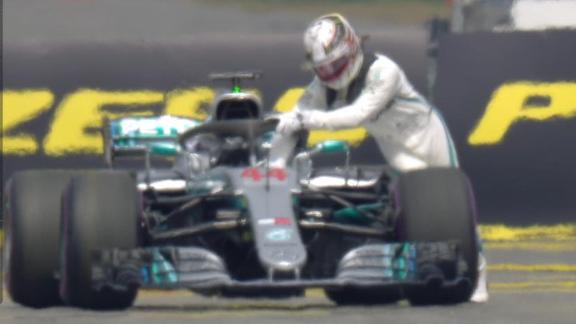 German Grand Prix
Friday practice
In numbers: Lewis Hamilton's F1 career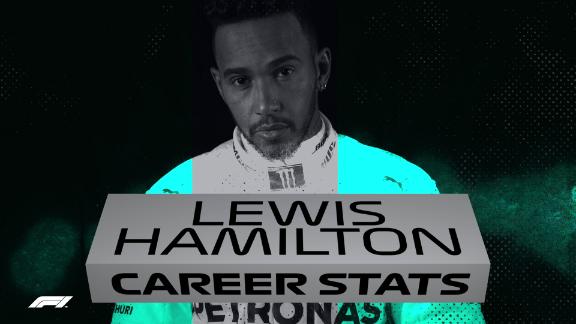 This was the photograph tweeted by Mercedes on Thursday morning, with the message "#Announce...". We expect confirmation of a new two-year deal for reigning world champion Lewis Hamilton to follow later today.
WATCH: Rosberg's 2016 German pole lap
Ride onboard with Nico Rosberg as he took pole position at the German Grand Prix in 2016.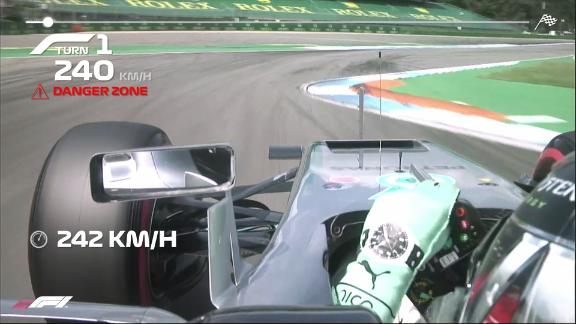 British Grand Prix
Analysis
Has the Ferrari, Mercedes rivalry turned bitter after Silverstone?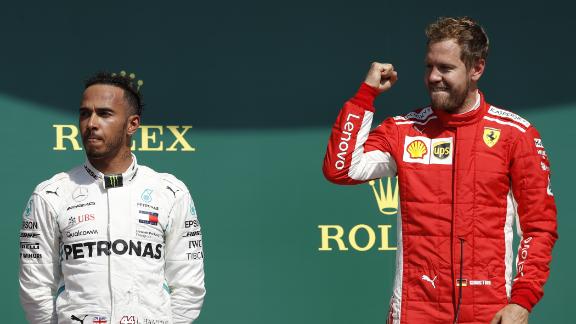 Three things we learnt from the British Grand Prix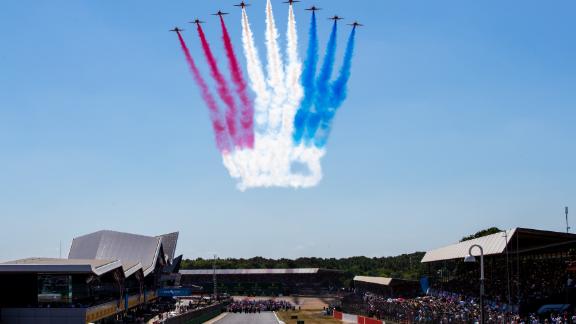 Can Red Bull still be considered title contenders?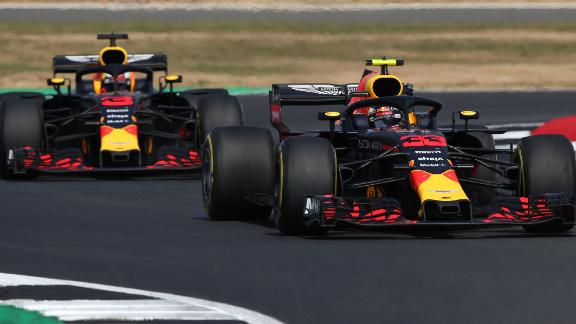 British Grand Prix
Qualifying
England goal interrupts Guenther Steiner interview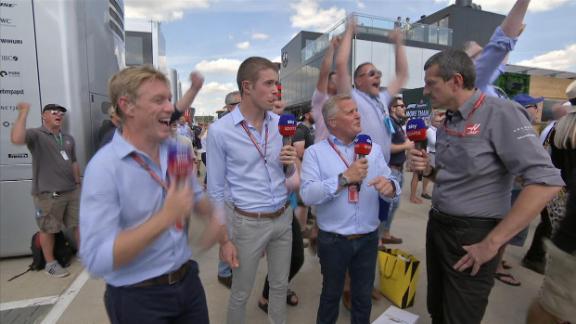 British Grand Prix
Reaction
Hamilton takes last-gasp British GP pole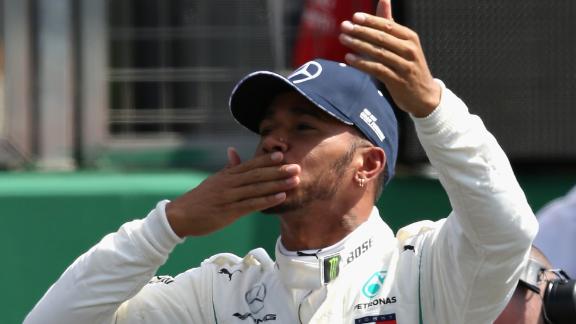 British Grand Prix
Friday practice