Texas A&M escapes Ole Miss 3-1
Aggies setter Camille Conner explains how her team was able to move the ball around offensively vs. the Rebels.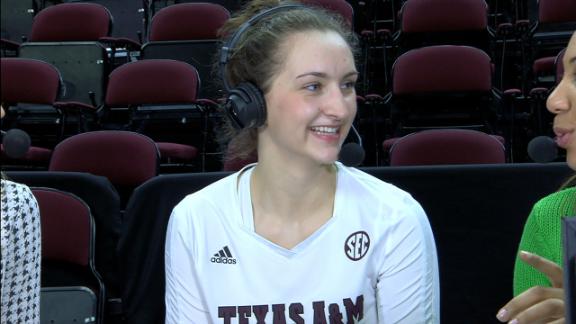 No. 24 Missouri beats Georgia
Dariana Hollingsworth credits her teammates for her offensive momentum as the Tigers roll past the Bulldogs in four sets.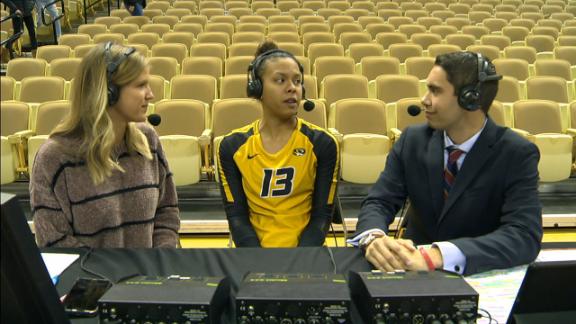 LSU handles Arkansas in four sets
Senior Toni Rodriguez and sophomore Taylor Bannister power the Tigers' attack with a combined 22 kills against the Razorbacks.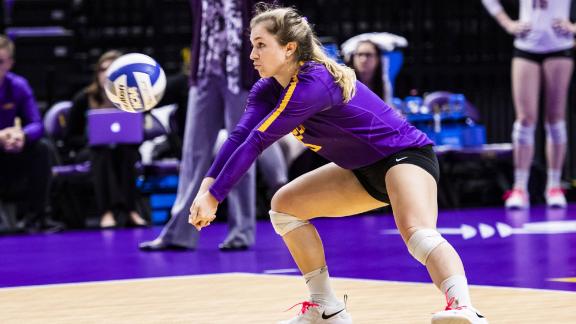 No. 23 Lady Vols down Bulldogs
Junior Tessa Grubbs dishes 22 kills in Tennessee's sweep over Mississippi State.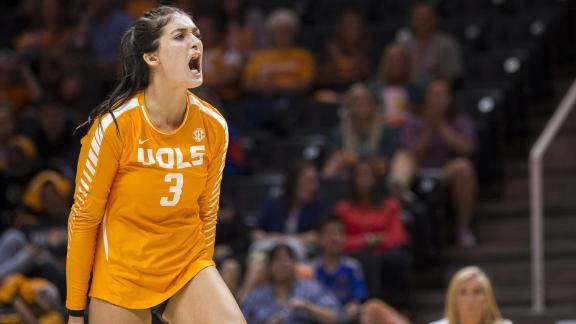 No. 14 Florida defeats Auburn
Head coach Mary Wise discusses sophomore Paige Hammons' dominant performance with 17 kills in a four-set victory for the Gators.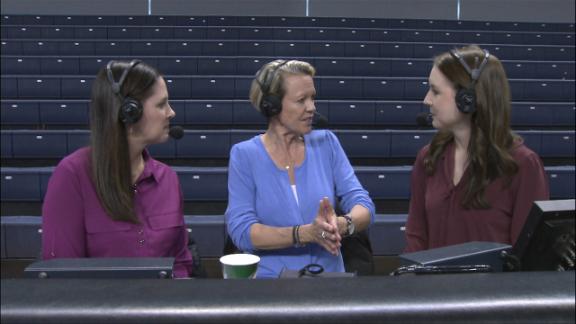 No. 11 Kentucky breezes by Bama
Wildcats junior Caitlyn Cooper discusses how her team overcame challenges the Crimson Tide presented on the court.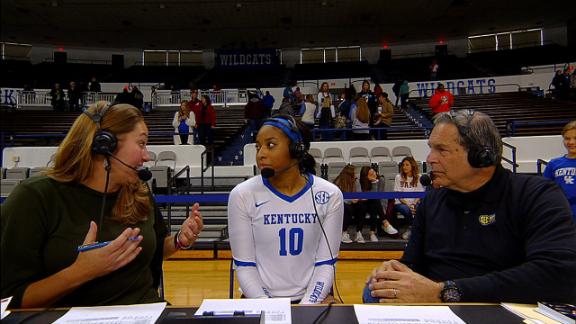 Week 11 top plays
SEC Now highlights the best plays from across the conference in Week 11.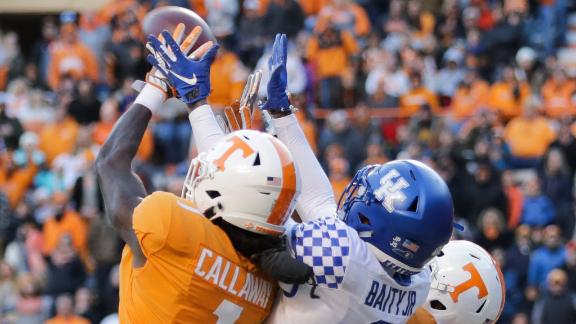 Ole Miss and Vanderbilt advance
Both the Rebels and Commodores secure wins in the opening round of the women's NCAA Tournament.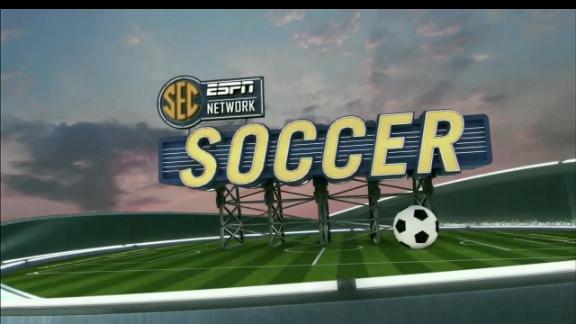 NCAA Tournament soccer roundup
SEC Now's Dari Nowkhah recaps the first night of the women's NCAA Tournament.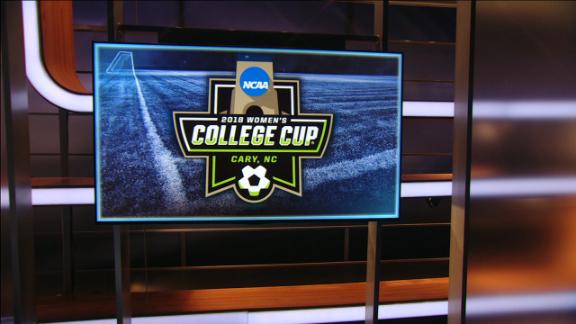 Gamecocks top Aggies in five sets
South Carolina head coach Tom Mendoza explains what makes his offense a cohesive unit.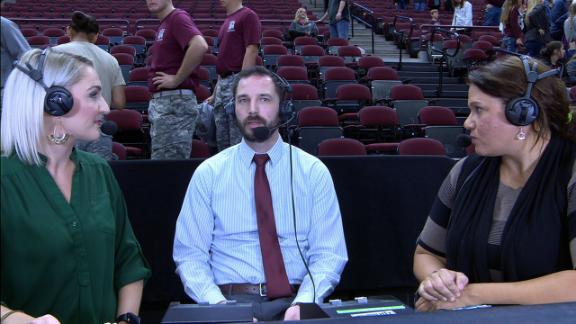 No. 11 Kentucky sweeps Mississippi St
Sophomore Gabby Curry discusses what has gone into the Wildcats remaining undefeated in conference play this season.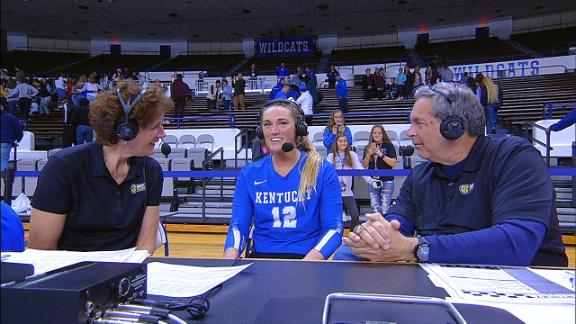 NCAA - Other
No. 24 Missouri continues to improve
Senior Alyssa Munlyn talks about the Tigers' growth as they tally their 13th sweep of the season against Auburn.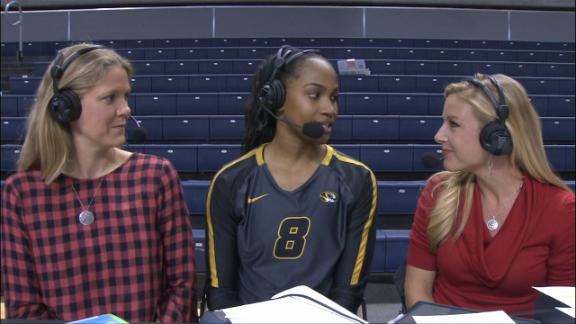 Executive explains how playing soccer influenced her career
Andrea Brimmer serves as Chief Marketing and PR Officer for Ally Financial. She spoke with espnW's Julie Foudy about how playing collegiate soccer helped her achieve professional success.
No. 25 Lady Vols secure win over Aggies
Tennessee junior Tessa Grubbs talks about living up to the team's ranking and learning how to win with a target on their back.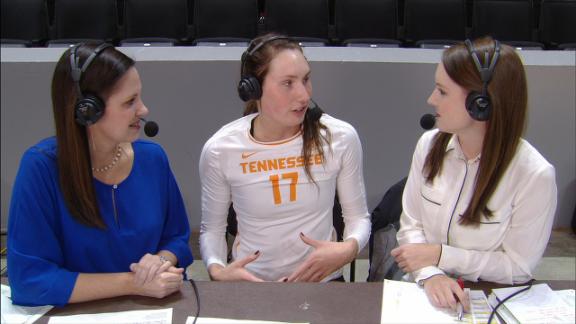 No. 11 Gators top Razorbacks to earn 1,000th win
Florida sophomore Paige Hammons describes the feeling behind becoming just the third program in NCAA history to reach the 1,000-win milestone.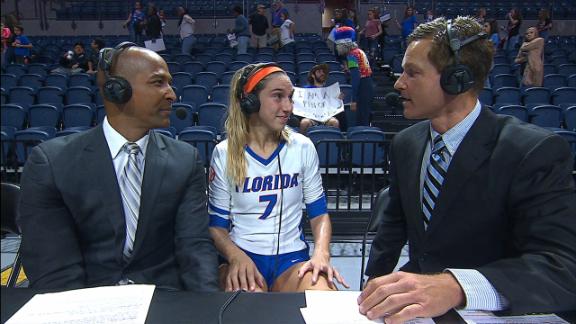 LSU outlasts Alabama in five-set thriller
Tigers head coach Fran Flory discusses the back-and-forth affair vs. the Crimson Tide and how her team can play the role of spoiler the rest of the season.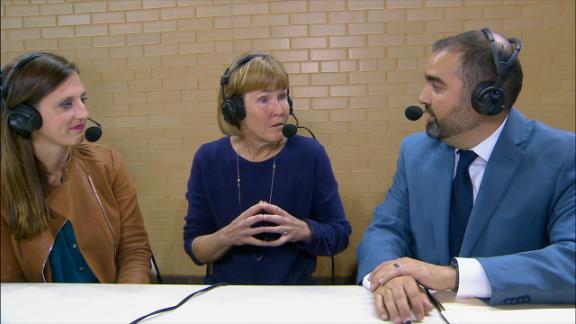 Streeter Lecka/Getty Images

Check out which teams won every men's and women's fall championship and where they stand in the current Capital One Cup standings.
Customize ESPN