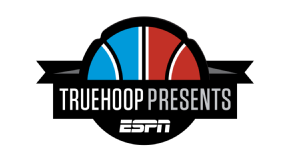 THE GATEKEEPER OF America's most popular nightclub is a 33-year-old man known to NBA players simply as "Purple." And tonight he's busy. A former high school dropout who rose to become the go-to guy for nightlife in Miami, on this night Purple gets a text, makes some arrangements, and now he's meeting his "friends" through a secret side door of the famous LIV nightclub, the portal to an underground network beneath the famed Fontainebleau hotel in Miami Beach.
"Ever seen the movie 'Goodfellas,' when he takes his girl underground?" Purple asks. "They love the whole walking underground thing."
Purple's friend is an NBA star, and that star emerges from the shadowy labyrinth to a packed, 18,000-square-foot nightclub and a dance floor full of beautiful people. Confetti falls from the ceiling. Air horns blare. The industry's top DJ shouts on the mic announcing the player's presence while he and his friends are ushered by security to the club's top table. Bottles of Hennessy cognac, Don Julio 1942 tequila and Armand de Brignac champagne, a bottle famously known as the Ace of Spades, all appear. (After winning the 2011 title, Dirk Nowitzki was photographed drinking from a 6-liter bottle of Ace of Spades, which Mark Cuban purchased for a cool $90,000.)
"Whenever they come to Miami," Purple says, "they already know who to hit up."
Stars posing with Purple on his Instagram feed include everyone from LeBron James to Scottie Pippen; Gucci Mane to Justin Bieber; Johnny Manziel to Odell Beckham Jr.; Khloe Kardashian to Jeremy Piven. For the price of a five-figure sum, Purple customizes the finest detail to a player's liking, everything from the type of drinks to the type of music -- even the type of women. It is, as Purple calls it, "the VIP treatment."
Welcome to the world of top-shelf partying, where the NBA player can come to revel in his hard-earned fame and fortune. It's everything you think of when you imagine the star-athlete lifestyle. And the only thing that's surprising about it? It's happening, these days, far less than you think.