The San Antonio Spurs selected Kyle Anderson with the No. 30 selection in the 2014 NBA draft. Head coach Gregg Popovich is still trying to figure out what is Anderson's best role for the Spurs as the forward enters his fourth season in the NBA.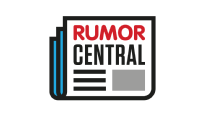 "I'm going to try real hard for his sake," Popovich told the San Antonio Express-News. "He deserves it. I've been remiss about figuring it out sooner."
In three years, Anderson has played in 183 regular-season games and is averaging just 3.7 points, 2.9 rebounds and 1.3 assists. At 6-foot-9, Anderson is good at creating off the dribble and passing the ball, which would allow him to initiate the offense, if Popovich wants to consider that option.
"It's time," Anderson said. "It's a big year for me, definitely. I'm prepared for it, so I'm going in with confidence."
As a 2014 first-round pick, Anderson is eligible to sign an extension by Oct. 16. If nothing gets done, he will become a restricted free-agent in 2018.
-- Nick Silva