Point guard Donald Sloan, a five-year NBA veteran, signed a training camp contract with the Washington Wizards with the goal to return to the NBA this coming season. Sloan knows he has an uphill battle to make the Wizards' roster but believes he can be a contributor this season.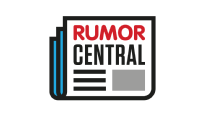 "I just didn't come here to make the team," Sloan told The Washington Post. "I came to be a part of what they're trying to do here. I came to be that guy off the bench to give them what they need. I came to be that guy with backup minutes."
Sloan, who played in China with the Guangdong Southern Tigers during the 2016-17 season, has done well during training camp and has four preseason games to impress head coach Scott Brooks.
"He's an NBA player in my mind," Brooks said. "He's definitely going to get an opportunity to make the team here."
The Wizards are over the luxury tax line by about $7.1 million, which will make it difficult for Sloan or guard Carrick Felix to make the team, as both have non-guaranteed contracts.
Sloan last played in the NBA during the 2015-16 season with the Brooklyn Nets, when he made 61 appearances and averaged 7.0 points, 4.4 assists and 2.8 rebounds.
-- Nick Silva