Forward Rudy Gay, who tore his left Achilles tendon on Jan. 18, has been cleared to play by the San Antonio Spurs' medical team, but head coach Gregg Popovich has chosen to be "conservative" with the newcomer.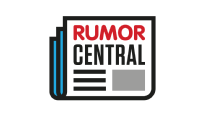 "I've been away from the game for almost a year now," Gay told the San Antonio Express-News. "Coach has almost had to scale me back. I'm just happy to be out here, ready to compete."
The Spurs play against Sacramento on Friday, and Gay might get on the floor for the first time as a player for his new squad. Whenever he does get some game action, Popovich can have the option to play him at small forward or power forward.
"I don't know if he's going to get more minutes at the three [small forward] or the four [power forward]," Popovich said. "We talk about it all the time."
After declining his $14.26 million player option to return to the Sacramento Kings this season, Gay signed a two-year, $17.2 million contract with San Antonio in July. Gay does own a player option for 2018-19, which will allow him to join the free-agent market again in 2018.
-- Nick Silva