Utah Jazz big man Derrick Favors dealt with knee and back injuries in 2016-17, which limited him to just 50 regular-season games. Favors showed a lot of grit during the 2017 playoffs as he he played in pain, but was still able to average 7.5 points and 5.5 rebounds and provide solid defense.
Favors, 26, is in good health now, and he's aiming to play well this coming season.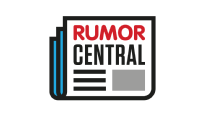 "I'm in a better place than I was last year," Favors told The Salt Lake Tribune. "I'm much happier. I'm physically healthy, and I feel better mentally and in every other way. I'm ready to go."
A healthy and productive season is important for Favors as his contract, paying $12 million in 2017-18, is set to expire in 2018. If Favors can stay healthy, there is a chance he will sign an extension with the Jazz by June 30.
In 2016-17, Favors averaged 9.5 points, 6.1 rebounds and 1.1 assists. Favors averaged 16.4 points, 8.1 points and 1.5 assists in 2015-16.
-- Nick Silva