With the MLB general managers meetings starting up next week, expect trade talks to intensify all around the majors. Miami Marlins slugger Giancarlo Stanton will most likely be the No. 1 target for any GM looking to make a splash this offseason.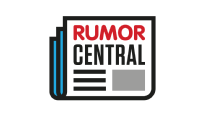 Stanton's future with Miami is one of the biggest questions entering this offseason. MLB Network's Jon Morosi reports the Marlins have opened communication with the Boston Red Sox, St. Louis Cardinals, San Francisco Giants and Philadelphia Phillies.
Stanton earned his second Silver Slugger award in 2017 after leading the majors with 59 home runs. Boston could spend this offseason shopping for superstars, which could make Stanton the Red Sox's missing piece after an ALDS exit.
Morosi also notes that Philly has $6.35 million committed to players for 2018, per Spotrac. Miami moving on from Stanton would give the club salary relief, help rebuild its farm system and potentially place the slugger on a team that's ready to win now.
-- Paul Saldaña