Could the Miami Marlins find a new home for high-priced superstar Giancarlo Stanton?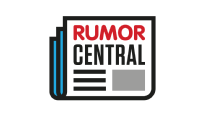 Veteran writer Ken Rosenthal reports multiple teams have expressed interest in Stanton, a four-time All-Star who is guaranteed $295 million from 2018 to 2027.
However, the impending sale of the Marlins and Stanton's no-trade clause make any deal before the July 31 deadline very unlikely. In addition, only a handful of likely teams have the resources to pull off such a blockbuster deal. "But every team has a dollar figure at which Stanton would become attractive, provided that the Marlins were willing to include cash in the deal," writes Rosenthal.
Rosenthal says the Philadelphia Phillies "kicked around the concept" of absorbing the contracts of Stanton and outfielder Christian Yelich, adding that the Phillies are keenly interested in Yelich, who is guaranteed a more manageable $44.5 million over the next four seasons. Rosenthal cautions there have been no talks between the clubs and the deal "is extremely unlikely to advance."
The Marlins are believed to be actively shopping relievers David Phelps and AJ Ramos, but a deal involving Stanton would help reshape the baseball landscape. With so much at stake, a more likely scenario would have the Marlins completing the sale of the club and possibly entertaining offers for Stanton over the winter.
- Doug Mittler