The Colorado Rockies were one of the pleasant surprises of the first half, arriving at the All-Star break at 52-39 and in possession of one of the two wild-card spots in the National League. With the team searching for its first playoff berth since 2009, the Rockies are looking like buyers at the upcoming trade deadline and may already have a target in sight.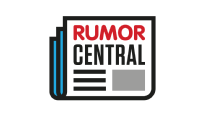 Patrick Saunders of the Denver Post reports that the Rockies are interested in Miami Marlins closer AJ Ramos to bolster their bullpen for the stretch run.
Bullpen is a logical place for Colorado to start when looking at the trade market, as the team ranks 21st in bullpen ERA. Free-agent signing Greg Holland has been a revelation for the Rockies in the backend of the bullpen, putting up a 1.62 ERA and leading the majors with 28 saves. Behind him, Jake McGee and Chris Rusin have had solid numbers, but having several relief options in September and October is always a factor -- hence the team's interest in Ramos.
Ramos, 30, had 40 saves last season for the first time in his career and earned his first All-Star appearance. However, this season, Ramos has seen his ERA balloon from 2.81 to 3.51. The veteran reliever still has a solid track record as a closer and could be one of the first pieces to go off a Marlins team that will likely look to sell at the deadline. Ramos still has one more year of team control before becoming a free agent in 2019.
--Sam Henken