ODU's fourth quarter performance helps stun No. 13 Virginia Tech
With 28 points in the fourth quarter, Old Dominion upsets No. 13 Virginia Tech 49-35 behind Blake LaRussa's 495 yards and 4 touchdowns.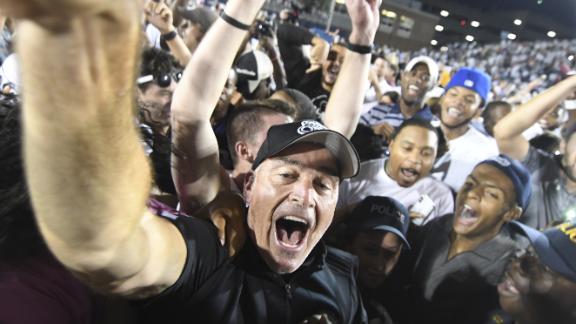 Stanford stages incredible comeback OT win vs. Oregon
Oklahoma nabs gut-check OT win over Army
The Sooners were tested at home, but the normally-prolific offense got a lift from the defense to overcome a missed FG at the end of regulation.
Wake Forest kicker inexplicably missing before FG attempt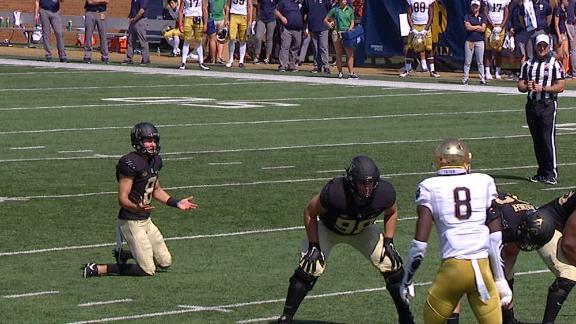 Mount Union steals ball from QB, runs in TD
Mount Union DB Louis Berry blitzes John Carroll QB Anthony Moeglin and takes it 45 yards to the house for a touchdown.
Peoples-Jones speeds, spins and dives for 60-yard punt return TD
Sister Mary Jo shows some flair on first pitch
After throwing a gem of a first pitch in April, Sister Mary Jo Sobiech returns Saturday night to do it again.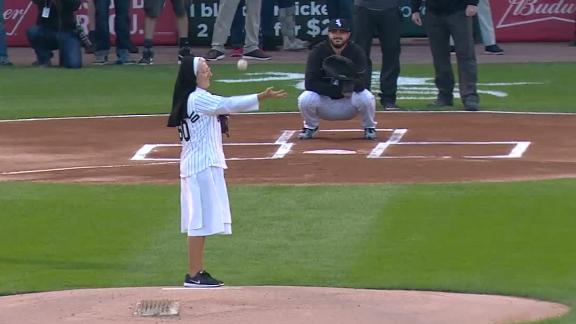 Martinez ends his career with a base hit
In the last at-bat of his career, Victor Martinez goes out on a high note with hit No. 2,153.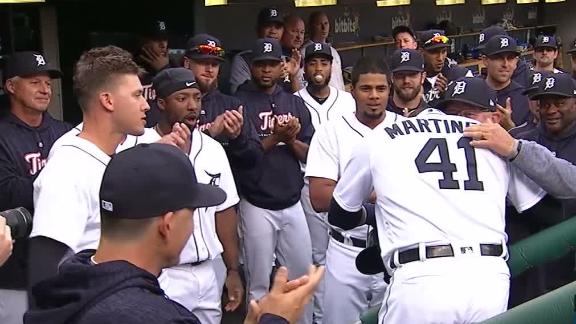 Customize ESPN

It's not too late to play!
On This Date: Sept. 23, 1908
Getty Images

Long before Bill Buckner, there was Fred "Bonehead" Merkle -- the goat of goats.
Why people can't stop watching Ninja
Photo by Benedict Evans, treatment by Richard Roberts

How did Ninja become gaming's first crossover star? The Fortnite legend is relentless about one thing: He's always on.
Harry How/Getty Images

The NBA is the most absurd major U.S. sports league. Let's celebrate it.
David Zalubowski/AP Photo

There's still a lot to be decided -- division titles, wild-card spots, award winners, managers on the hot seat -- as baseball heads for the finish.